The very best phone sex I have ever had, was roleplay phone sex. In the role play I was a sweet barely legal eighteen year old girl. But, you can see from my pictures that I look anything but innocent. In this picture I have on very sexy white underwear on. You can see right through my undies! In the phone sex roleplay, I was a nasty little cock tease. I loved wearing see through underwear with short skirts and tight tops. I was wearing underwear just like these actually in my role play. My skirt barely could reach my thighs because it was so short.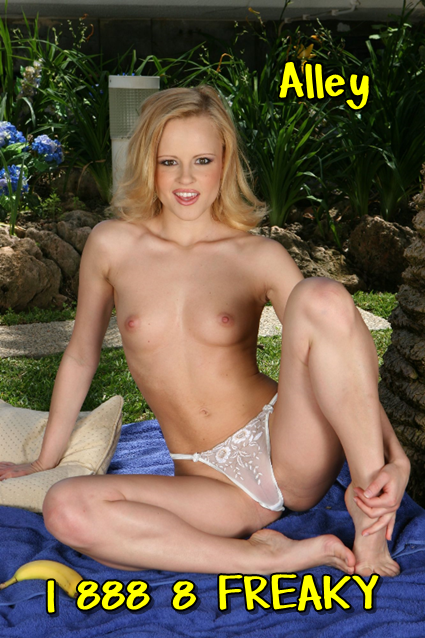 I was in my parents front yard texting on my phone, I had a really expensive phone because my parents just loved to spoil me. I was eighteen now though and I always did what I wanted, and never apologized for it while I was growing up. So, I never saw anything wrong with the outfits that I liked to where so much. When people would criticize me for what I wore I would act like a brat and throw fits. I would respond with words like, "Whatever." While I was outside I noticed my extremely hot neighbor pulling into his drive way. I can't lie, he was the only reason I was outside in this skimpy school girl outfit. I looked down and finally realized that I had dropped my phone, because I was so distracted by him. I was thinking about his white collared button up shirt that he liked to wear so much. I was thinking about those nice khakis that he wore; and I was wondering if all those skimpy outfits that I wore were finally getting to him.
In this roleplay phone sex story, I dreamed of him finally getting the nerve to take control on our situation. I already noticed the big bulge in his pants! I do look good, don't I? And I bet that he would love to see what I taste like. So, why doesn't he come on over? I know that it will be as fun for him as it would be for me. I also think that it is time that I get punished in this roleplay phone sex story, for being a cock tease. What do you think? Are you able to teach me a lesson?
AIM: naughty_alley
Just call 1 888 8 FREAKY and ask for Alley!