NO! That's your favorite word. It always has been and you can't get enough of it, can ya? But you get everything your heart could desire. You say jump at the office, and they go out the fucking window. You come home to a lovely wife who keeps the kids in line and swallows it every time you put her down on her knees for a blowjob. Through it all, the only fucking thing you want is for someone else to take control. You want some cruel bitch to press all your buttons and hold them down while you beg to be allowed to go over the edge. And you want those big letters, N – O!, to be her favorite word too, every time she cums and won't let you join her. I'll tell you what you NEED, sweetheart: You need some orgasm denial phone sex with Ruth, the Queen of No!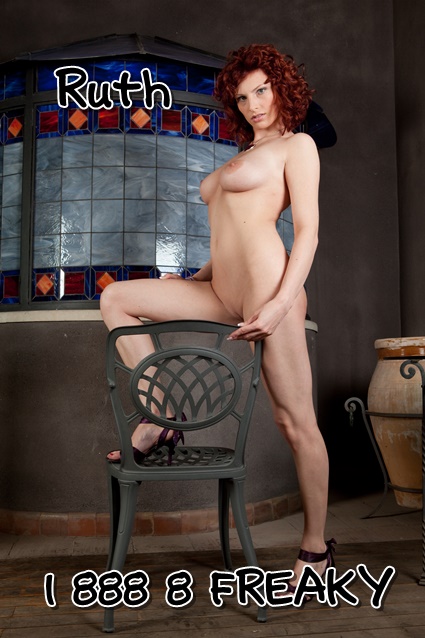 Let the big bad bitch make you hard, sweetheart. I know exactly how to grab hold of that cock so you'll wish I never let go. And here's the secret you'll only find out later but you'll get down on your fucking knees thanking G-d for every day: I never will! For your first call you'll be begging me to cum again and again as you edge again and again, that cum boiling right up to the fucking tip of your cock before I tell you NO. NO more stroking, NO more hands on your cock, NO ograsm at fucking all until you can do some fucking times tables or some fucking thing. I'm going to keep you sitting on that edge so fucking long that by the time you cum the word NO is just going to mean the biggest, hottest, ropiest cum of your life. If I let you unload it.
Will I let you? That's the question in orgasm denial phone sex isn't it, sweetheart? Call Ruth and get your answer!
Skype: Red Hot Ruth
Twitter: @RedHotRuth