There's nothing that gets me wetter than talking to a panty boy. Pantyhose, garters or just white cotton undies – no matter what a panty boy wears it turns me on. Panty boy phone sex is the absolute best! Never has the phrase "What are you wearing?" been so appropriate. I want details darling. Where you got them. When you wear them. How they feel. Why you wear them.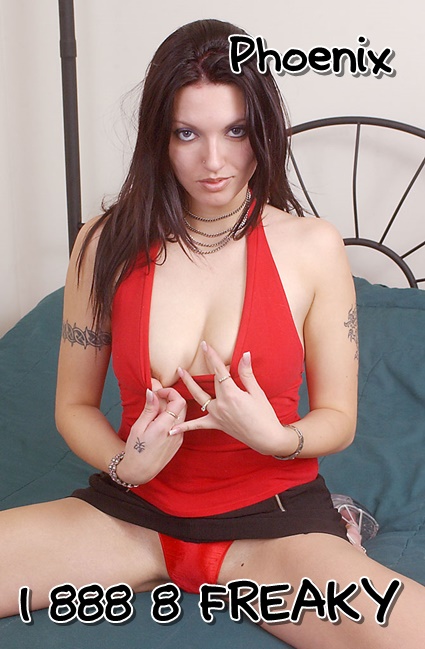 I love it when you call me when you first put on the panties. I love it when you tell me all about the style and fabric of your panties. I love it when you tell me how hard you're getting against the fabric.
Panty boy phone sex is often so hot and I feel like such a slut, I often start roleplaying and pretend they are my panties. I'm your girlfriend and I've walked in on you wearing my favorite pair of panties. Instead of getting mad and yelling at you, I get a wicked smile on my face and walk over to you – touching the edge of your growing bulge with my fingertips. My hands feel so good on the fabric, you rise to attention and we take everything from there.
Or maybe you're a sissy slut? Maybe wearing the panties make you think about what a good cock whore you'd make. You look so good in those panties you'd pull them down for my big strap on. You'd slide those panties down your firm ass cheeks and I'd take you from behind.
Panty boy phone sex can go so many different ways. I love exploring the limits with you and your favorite pair of silky panties. I'm ready for mind blowing panty boy phone sex – are you?
Call me 1 888 8 FREAKY ask for Phoenix
Twitter: @PlayWithPhoenix
Skype: playwith_phoenix
Yahoo: playwith_phoenix