Hey! How's it hangin', Buddy? To the left? To the right? Does it do that little curlicue thing my prize pig's tail does? Well, it don't mean nothin' to me how it hangs, as long as you start yankin' it while I pound mine and get to sprayin' some 100% USDA certified farm-boy splooge all over that pretty face of yours. Ain't that a beautiful picture a-swirlin' around your head now? Well, Son, I'll paint a goddamned DaVinci of a picture when you call me for gay phone sex.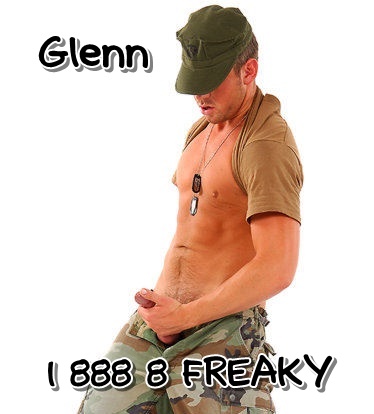 And I ain't usin' no euphemisms, Faggot – I mean to tell ya I'm gonna paint a portrait right on the front of your head with my fat 8-inch brush. Just sit still and take it all in while I pour some thick, creamy fapple juice all over your mug. Why, you'll look like you done been through the line at that donut place you'll be so fucking glazed! Ain't that what gay phone sex is all about? And should you be a good boy and know your place, I'll let you suck me hard and prime the pump for another load!
Ya know, down on the farm, we live by a few simple, time-honored rules: do unto others as you'd have done to you; ya put in an honest day's work for an honest day's pay; ya clean up nice and thank the good Lord every Sunday in church; and when a boy says, "Please," you spread some of your sweetest gravy on his biscuit. Those rules worked for my grandpappy, and they still work today.
So, call me, Bubba! I wanna whisper in your ear just how amazing your puss will look with my manblast dripping off of it! Call 1 888 8 FREAKY and ask for Glenn!!