I recently got a DM from a guy who desperately wants to play Cock Hero with me, and oh boy, that got my panties really soaked. You see, it's like that video game with the guitars or the whole band set up where you have to try and sync up with the dots on the screen that go with the beat of the song, except instead of playing an instrument, you're beating your cock. The catch? If he released his load of jizz before the end of the video, he'd have to post a humiliation phone sex video of himself jacking off and doing whatever I told him to to the internet for everyone to see!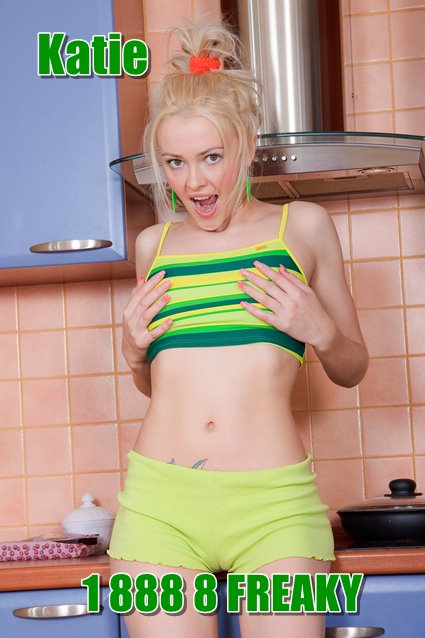 And it wouldn't end there! The next session we phone fucked, if he tried to use a safe word, say, if I ordered him to eat his cum, then he would have to post another humiliation phone sex video. And I absolutely love humiliating you phone fuck happy boys, so I think it's safe to say that I would do everything in my power with my mouth and tongue to make sure that he doesn't succeed at holding his load. You bet I want to hear my nasty guys groaning and moaning as they cum—getting to follow that amazing fuck session with forcing him to show himself as the loser he is to the world is such a treat for me!
Maybe you should look up a video and get practicing at stroking your cock to the beat to get warmed up for me. If you lose you're gonna be fucking yourself in the ass with the biggest dildo I can find while I fuck your throat with a strap on and post it for your friends and family to see. Unless you like that… 😉
Get ready to call for some humiliation phone sex at 1 888 8 FREAKY and ask for Katie!
Twitter: @KinkyKatie4You