I am definitely royalty and I definitely have a lot of royal needs! I must be pampered and spoiled all the time or else I know you don't really care and I'm not going to fucking care either. But when I find the perfect guy who knows exactly how to take care of a phone sex Princess like me, then I know I've hit the jackpot and I will make sure that my prince is treated like a real king!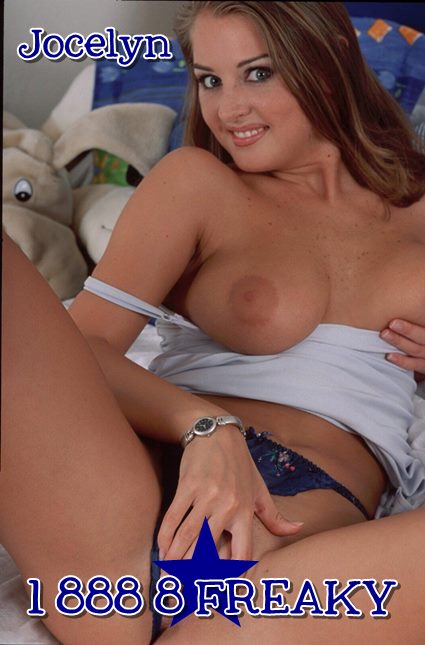 I love going shopping with a really good sugar daddy. First we'll go to a really nice restaurant where he'll wine me and dine me and show me off in front of all the other old fuddy-duddies eating there. I love playing footsie under the table when everyone is watching! Then it's off to the lingerie shops so this Princess can get all the lacy panties and g-strings I want with all the matching push-up bras and corsets too. I love getting new panties and of course I need to get your opinion on how they all look so you're going to have to come back in the fitting room with me. We don't care what all those nosy sales ladies think! *giggles* And your Princess always knows when it's time to take care of your needs too so you can bet when all those cute panties on my ass get you hard, your Princess is going to bend right over and offer up my cute pink hole to take anything I can get! It makes me squeal for more when I know I'm going to be dripping all that hot cum right back out onto my cute new underthings.
And when we're done there I'm going to need a whole new set of slinky dresses and tight miniskirts. You don't mind, do you? You can't wait to dress your Princess up in teeny clothes that are going to show off all the new lingerie you just bought me – and all the cum leaking out of my holes!
Cum get your phone sex Princess Jocelyn at 1 888 8 FREAKY!
Skype: Jezebel Jocelyn
Twitter: @JezebelJocelyn
Tumblr: JezebelJocelyn