I had the weirdest fucking dream just a little while ago, and let me fucking tell you, sweethearts, I woke up wet and shaking from it! The good kind of wet and shaking, you know what I mean. I almost have to wonder if a supernatural sex dream like that is all *just* a dream when I wake up still goosebumps all over from the last explosive orgasm it was giving me?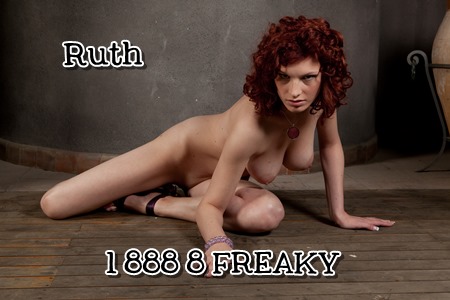 To start, in this supernatural sex dream, I was lying there in my bed asleep, alone like normal since limpdick hubby is out traveling like always, when I kind of woke up cause I felt something moving up my leg. But when I tried to pull back the covers to look at what was in bed with me, my arms couldn't even fucking move! I realized that something was holding me down in my own fucking bed and when I tried to scream even that wouldn't come out. But I only tried that for a second, because the next thing I knew this dark form was materializing right the fuck in front of my eyes standing over me on the bed.
I knew this was totally fucking impossible, but there he was! And even though he was all shadowy and shit, I could see his huge demon cock standing straight out in front of him and it even dripped hot precum right onto my tits where it ran and burned my skin like hot wax. He laughed when I gasped and told me I was going to be his slave for the night. Even though his voice was flat-out fucking evil it made my cunt start dripping with its unearthly power.
He did such fucking dirty things to me in my supernatural sex dream. I looked it up and I think I might have been visited by an incubus, you know the male version of the sex demon the succubus. At dawn when my dream finally ended he was just pumping his demonic seed into my red raw cunt and his tail was fucking my ass, and he told me he'd be back again…
I kind of fucking hope so! Want to call and find out? Ask for Ruth at 1 888 8 FREAKY