My family won a trip to the island, where my father was born and it gave me the perfect place to have roleplay phone sex fun. Mama wasn't able to join us due to work, but I was able to go with him to meet extended family I've not had the pleasure. Papi spoiled me with the room situation, as there were two rooms to pick from. He took the one closer to the ground floor and I scored top floor, all by myself with an amaaazing view of the beach.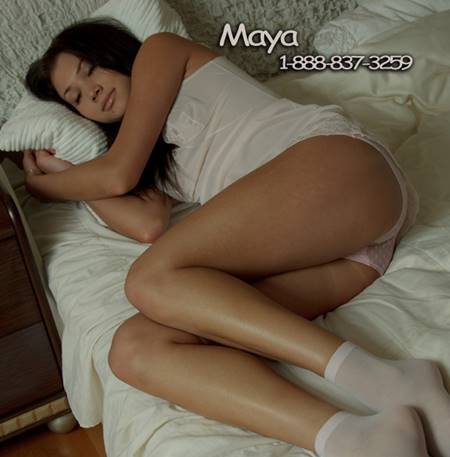 The first two days were spent traveling inland to visit his family and friends. It was great fun, I've ate a lot of the local sweets and my grandmother made me a pretty traditional dress. The last day however, Papi went inland alone and left me to explore the inner city and the beach. A full day to simply lounge and relax. It gave me a chance to wear this cute bikini Canadian weather didn't care much to see me in.
After a morning in the sun, a long hot shower, I ended up laying down for a nap before dinner. I had no idea how long I had been out for, but clearly the heat and humidity caused me to sleep rather heavy. I woke to the feeling of something warm and wet slipping against my clit.
Now, wet dreams are totally normal for me. The climax sensation upon waking up is one of the best feelings you can experience and this was just as amazing. My hips shifted up against his face, displaying just how much I wanted it. Yet through thick lashes I was finally able to make out those dark eyes peering up at me and went into a moment of shock. Next to impossible to collect my thoughts or how when I was this close to cumming. I didn't even know his name! I had only seen him a handful of times, as he brought up my food and helped me get my luggage upstairs. The more I thought about it the closer I got. Without realizing how much I was instinctively moving against his mouth and tongue, up until I jerked my hips.. releasing a soft cry as I felt that wonderful tremor rock my body's core.
As I came down off of that lovely high, I realized how quick he was to reposition himself between my still parted thighs. My attention is quick to land on that very hard cock now laying against my flushed lips. He doesn't look at me yet, but pulls his hips back enough to push the head against my pussy, struggling to get inside. Soon I find myself moving my hips to help guide him; The noises he makes upon feeling just how tight I really am causes me to squeeze his cock further..
UGH! This is boring writing this out all by myself. Call me and be my sexy stranger at 1 888 8 FREAKY and ask for Maya for roleplay phone sex.