Bonjour! It's Regina, here. I love phone sex with my man when he is traveling for work. I masturbate and watch more romance movies/shows and read more romance fiction novels when he is away. My mind, body, and soul is drawn to anything sex, romance, and love which leads to all three of my very being needing to be stimulated. I consider myself an old soul and I'm a romantic at heart so I crave my fix of the romantic and the erotic. I wonder can you help me out with my sexual appetite when he isn't available on some days and nights, when my two little ones are soundly asleep, and when my bedroom only has a party of one? Erotic phone sex is the best and a must for a highly sexual and sensual woman like me. My husband doesn't mind and I'm a lucky lady for his understanding, encouragement, and interest.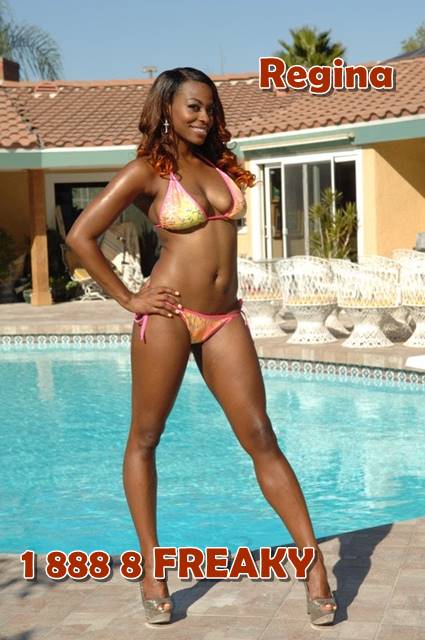 I'm going to need more than the average "get on my knees, suck your cock, let you in my pussy and ass so you can pump and dump and it's all over" roleplay. That is so yesterday and early 2000s to mid 2010s. Haha. I need something to really excite and stimulate my senses. Have you ever had erotic phone sex before? If not, you should get into it. Our call can be like the audible version of an erotic romance novel. We choose and say our words very carefully to be as descriptive/detailed as possible. Both you and I should be very horny way before any mention of you sticking your cock in any of my holes. Have you seen or heard of any of the 50 Shades of Grey movies? You are Christian Grey and I'm Anastasia Steele but I'm older, mature, and know exactly what I want and what I'm getting into.
We can tell our story on Wattpad. It's like an erotic phone sex story. You and a black queen like me would have a fun, sexy, and kinky one to tell. I want and my body actually requires a man who can sexually arouse me and raise my sexual desire to a level that is off the charts. My skin will be sensitive to touch. My eyes will profusely dilate as we lock glances. My nose will catch every whiff of your sweet smelling cologne and your aphrodisiac natural body odor. My mouth will devour and savor every inch of your cum. My ears will catch every sound as we roll around in the bed from the headboard hitting the wall to your balls slapping up against my pussy to your hand spanking my ass to the squishing sounds of my pussy juices as you fuck me good.
Lets 365 Days it up. Take me as your prisoner! I'm all yours! With me though, I happily won't be going anywhere. Call me at 1-888-8-FREAKY and ask for Regina.