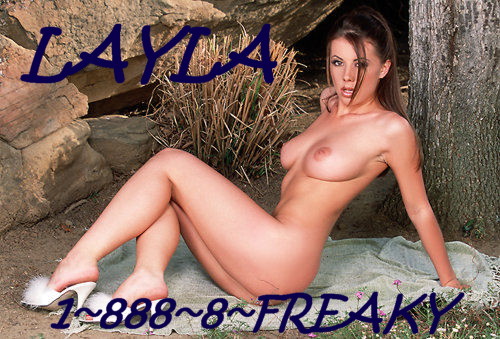 Bianca had been planning Jack's promotion party for a couple weeks now and she was glad it was finally getting underway. She was thankful for the distraction. Home life wasn't going all that well lately. In fact, in never was very good. Jack was always on her case about having sex and she wasn't interested. She didn't know how to tell him the horrible truth. His cock was way too small and he couldn't satisfy her. They had only been married 3 months and she was fed up. At first, she thought she could work with it, that 'size didn't matter'. She had him try different positions and everything else she could think of….but it wasn't just the size that was the problem…he was just bad at it. Bianca knew why he got the promotion so fast. It was because he was at work all the time, frustrated at the lack of sex he was getting. Jack focused on work so he wouldn't have to think about the lack of sex at home.
    All their friends thought they had the perfect marriage. Bianca and Jack were always able to put on a good mask, like they were doing now. Smiling and greeting, small talk and laughs. But when ever they were close to each other, they couldn't stand to touch each other, they had started to resent each other. Bianca stayed with him because it was good money, Jack stays with her because she was beautiful and the hope they would start having a normal sex life.
    Greg and Lemma finally showed up to the party, probably late cause they were having great sex. Lemma was Bianca's best friend and Greg was Jack's best friend. Lemma and Greg met because of them and were now engaged. Bianca was happy to see them because she could pull them a side and chat while Jack continued to mingle with all his work friends. The three of them started to chat and have some drinks in the kitchen. Bianca's eyes kept drifting to Greg's crotch. Even through the jeans she could see the bulge his huge cock made. Lemma would always tell her how big Greg's dick was and how amazing the sex was. Bianca was envious. She wanted nothing more then to have a really good fuck with that huge cock of his. She wanted to ask Lemma and Greg but never knew how to ask.
    "Bianca, is everything ok?…You've been really down lately. I thought you'd be happy with Jack's promotion and everything." Lemma asked.
    "I am, it's just that…ummm…oh who am I kidding anymore. Jack is a great guy and I do love him, it's just that we don't have sex anymore. His dick is too small and he's not good at it. I haven't been laid in over a month and it wasn't good when I was getting it. I'm just really frustrated, sexually at least. There I said it, its out." Bianca said. She stared into her drink, swirling it around afraid to face her friends.
    "I thought that might be it." Lemma said.
    "Really?" Bianca asked.
    "Greg has mentioned that Jack has had problems with girls before, and that one time when they were swimming, Jack's suit fell down and Greg saw how small it was. I feel bad for you because I know how much you love getting pounded. I mean we were in college together, I had to listen while you fucked every guy you could."
    "You mean you don't think I'm a bad person for this…I mean Jack is great but I need a big cock in me in a big way."
    "I've seen how you've looked at Greg, and believe me he is everything I tell you about. Well one of his fantasies is to be with two girls, and honestly, I would love to see you in action. Listening to you all those nights really would turn me on. I want to see the real thing." Bianca didn't know what to say. She was so happy to finally get this off her chest and to find out she could have a piece of Greg. Her pussy started to swell. It had been so long and just talking about it was making her wet. She looked over at Greg again and saw that his jeans were straining to contain his growing excitement.
    "Well then what are we waiting for? Let's go now." Bianca blurted.
    "What about Jack?" Greg asked.
    "He'll be fine, busy with all his work buddies, he won't even notice we are gone."
The three of them downed the rest of their drinks and went up stairs.
    The bedroom had warm tones thought out. Bianca pulled the comforter off to reveal red satin sheets. She undid her hair clip and let her long dark hair fall around her shoulders. She went over and turned the lamp on low to set the mood. Her hazel eyes really stood out in the lighting. Lemma has shoulder length blonde hair and stunning blue eyes. Both of them have amazing bodied with generous proportions. Greg was tall and looked like he just came from an army base. Brown, cropped hair, well built and green eyes, it was easy for any girl to fall for him.
    The girls stripped down to their bras and panties. Lemma stretched out on the bed.
    "He's all yours girl, enjoy." Lemma said.
Bianca started to undo Greg's shirt. He kissed her hard making her moan. She was feeling passion for the first time in a long time. His hand reached behind her head and into her hair. He pulled her head back so that he could start kissing and sucking on her neck. And the same time he started to squeeze her tit through her bra. Bianca reached down and undid his jeans and slipped her hand in under his boxers. His cock was huge and it felt good in her hand. She pulled his shirt off and pushed his pants down. She wrapped a leg around him and started to grind her pussy onto his cock.
    Lemma then got off the bed and came up behind Bianca and undid her bra. She then led them to the bed. Greg got on his back. Bianca took off his boxers and admired his huge cock. She leaned over and kissed the tip. It felt good on her lips. Her tongue came out and she started to tease it, making it shinny with her saliva. Lemma started to kiss him and took off her bra so he could squeeze and fondle her tits. Bianca wrapped her hand around his hard cock and started to take it in deeper in her mouth. She loved the feel of huge cock in her mouth.  She then licked the entire length and started to suck on his balls. Lemma then moved down and started to kiss and suck his cock. He moaned with pleasure as the two woman sucked on his cock and balls.
    The door opened and there was a gasp. They stopped and looked up to see Jack looking at them with his mouth dropped open.
    "What the hell are you doing Bianca?" He demanded.
    "I've had it with you and your poor excuse for a dick. Greg here is a real man and I need a real man. My pussy has been hungry for a while and you do nothing for me. I need to get fucked." Jack didn't know what to do he just stood there. He had just wanted to get his glasses, he wasn't expecting to walk in on this. And he wasn't expecting to get turned on either. But the thought of his wife getting the pleasure he couldn't give excited him. "So now what Jack? Are you just going to stand there like the pathetic man you are? Go back to your guests?"
    "I think I will watch." He said as he closed the door. Bianca was confused but wasn't going to wait for him to change his mind. She pulled off her panties and got up on Greg. She pointed his cock towards her hungry pussy. She rubbed the head against her clit and moaned. After she got it nice and wet with her juices she moved it to her opening and slid it inside. She cried out with pleasure. Bianca started rocking her hips back and forth, grinding down on his huge dick. Jack moved around the bed so he could see the expression of pleasure on her face. Lemma kissed Greg and fingered his nipples as Bianca rocked on him.
    "I want you to ram into me Greg." Bianca cried. He grabbed her and put her on her back. He positioned his cock and with a sudden movement was inside her. Bianca cried out again. Greg started pounding into her making her tits sway with the motion.
    "Why can't you fuck like this Jack? This is a real man. Your cock is so small Jack, you could never do this for me. Greg's dick feels so good in me, he fills me, and you are useless to fuck Jack, completely useless." Bianca said as she wrapped her legs around him. Lemma  laid next to them and slipped her fingers into her pussy as Greg thrust into her harder. "Fuck me Greg, harder. Fuck me like Jack never could. Oh yeah, more, I want your cock in me more." Greg picked up his speed. The whole bed rocked as he fucked her. In and out, harder and harder. They started to build up a sweat. Greg started to suck on Bianca's nipple as he continued to move in and out of her. The full length of his huge cock moved in and out of her, slick with all her juices.
    Lemma cried out as she brought herself to orgasm beside them, and then watched them go at it. Bianca spread her wider and he was able to get deeper. His balls slapping off of her. Sweat started to drip from the hard fucking.
    "More, more, harder, now!" Bianca cried. Greg slammed into her even harder. Her nails dug into his back and she pushed down as her whole body screamed with orgasm. Greg kept pounding in and she cried out as she came again. Greg pulled out and moaned as his cum fell out on her sweaty stomach. He fell between the two girls, they were all breathing heavy trying to catch their breaths.
    Jack was silent; he had come in his pants watching them.
    "Now Jack, that is how a real man fucks. If you want our marriage to work, I have to be able to get cock like this when I want. You got it?" Bianca said.
    "I understand." He replied.
From that night on, when ever Bianca wanted a real man, Greg would come over or Jack would find one for her and watch as she got fucked good. And in return she would allow him to slip his tiny weenie into her every now and then.