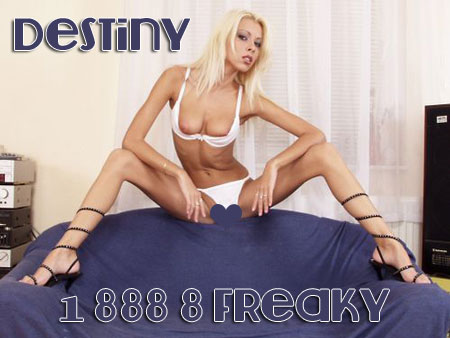 This is a shout out to all those men who know how to really please me. That's right, it's time to reach into those deep pockets and pull out that fat wallet. I'm in the mood for some intense financial domination phone sex. And honey, I'm not going to be gentle with you at all. I know that I'm the only thrill in your sad pathetic dull life. Each monotonous day that passes, you spend it thinking of me, and baby do I make you spend! It's pretty clear to the both of us that no woman in her right mind will touch that dic-tac unless she's being paid to do it. I mean, if you can't physically satisfy a woman, might as well do it financially. It will be the only thing your good for anyway. I know that every time I make you open that wallet and pull out that cash makes it feel like I'm really violating you. And being violated by a bombshell like me really stimulates that dic-clit in your pants.
To me love can be so fickle and fades away, but things are forever. And for a materialistic bitch like me, that is just perfect. So keep on spending and supporting my wild lifestyle. I mean, you don't seriously expect me to actually go out and get a job do you? I'm a princess that can't be bothered to worry about silly things like work when I have my good looks to keep up with. I always look forward to our financial domination phone sex sessions. Knowing that I'm draining you dry gives me such a thrill, I really get off when those numbers decrease on your accounts. But that won't be enough to satisfy me, I always want more. I love to be showered with presents. The best clothes, toys, jewels are exactly what a princess should get.
Don't dally any longer! Call 1-888-FREAKY and call me, Destiny, for financial domination phone sex for me to empty that wallet now!
AIM and Yahoo: WildDestiny4u