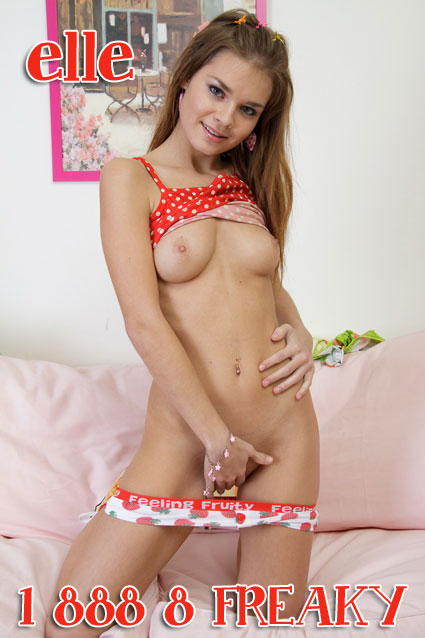 Hey hey all my freaks and twinks and dinks! Gather round sweeties and let me tell you a story about how my girlfriend and I made our very own fairy! *giggles* Oh yes, a poofy pink sparkly princess fairy of our very own. To play with and dress up and even share. It all started when my friend Stefanie and I were stuck in this awful study group with a super freak geek. A real dork of a guy who was always sneaking glances at us on the sly. What a creeper. And worse than that he seemed obsessed with our clothes and watching us reapply our lip gloss and check our makeup before heading off to another class. Well, Stefanie and I put our pretty heads together and decided that we needed to give our geek a makeover. A surprise makeover during a special forced feminization phone sex fantasy call.
Study group was scheduled for our place next so we would do it then. We called the rest of the group and changed the time, but let our geek show up later that night. We asked him in and made him comfortable, giving him a drink while we explained it was just us for study group. We slipped a happy pill in his drink so that later would go better. Then we put on some music and Stefanie and I started dancing really sexy and helping each other strip down to our bras and panties. He quickly joined us, tossing his clothes off. When I took off my bra I danced around him and slipped it on, laughing and kissing him with a shhh whenever he started to ask what we were doing. Stephanie took off her panties and then slipped them up his legs and over his cock and balls. We teased him with our bodies and made a game out of dressing him in our sexy clothes. With all the kissing and attention he was getting from us he just went with it and didn't seem to mind. Then we pulled him into the bedroom and sat him down at my makeup table. He seemed a little nervous but I made him take another sip of his special drink as we told him how much it turned us on to make him look sexy. He reluctantly let us out makeup on him. Then I slipped a dress on him and found some high heels that would fit him. (Stefanie has big feet) He was cool with it when we dragged him into bed, two naked girls with one guy that looked like a girl. Who wouldn't like that!?!
We made out with him so he was all hot and bothered, then we pulled out our toys and found our way into his panties. He wasn't going for it but with both of us there, pushing our way in, how could he say no. He didn't want to get fucked by a big dildo at first, but when he felt it enter his tight ass while we whispered that it was his new pussy, his dick grew to rock hard status immediately. We fucked him like a girl all night long, keeping him on his back on on his hand and knees, taking it doggy style. He liked being fucked while in a dress and wearing makeup and he liked calling his ass his pussy. We loved making our very own fairy and then fucking it until we were to tired to fuck anymore. He didn't know he was a sissy faggot when he came over, but after we gave him a forced feminization phone sex call, he couldn't wait to play dress up again. And again. He's such a slut! *giggles* Come be our sissy slut too. If you are scared we'll trick you into or force you into it. You'll love it even more I'm sure!
Just call 1-888-8-FREAKY and tell the operator you want a 2 girl forced feminization phone sex call with Elle & Stefanie