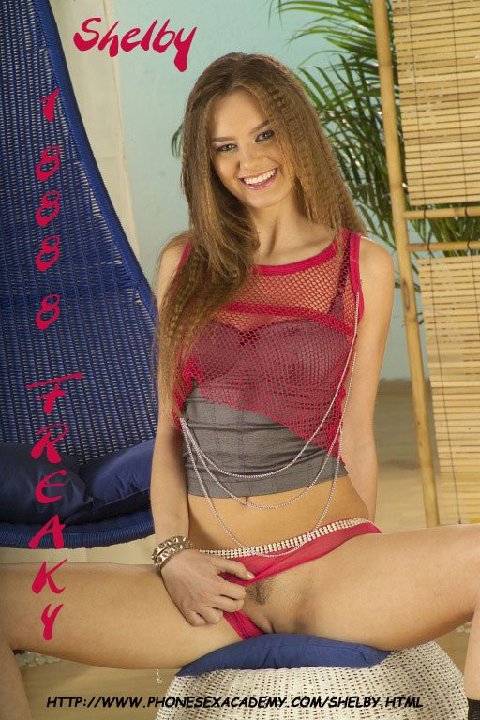 Hi, For those of you that know me, you know the most important thing in my life is my job! I love PHONESEX! I enjoy having that special voice on the other end of the phone to guide, or guide me as I play with myself and get wild and kinky! If you do know me, and have done calls with me you know Shelby = WILD I'm a wild child that loves to fuck, and fucking is the second most important thing in my life!
My pussy, if you don't already know, is pierced, I love how it feels when I run mu vibrator on that clit ring….OMFG, some of you have heard the reaction that gets! I absolutely love it. If any of you have been with a girl that has a clit ring then you know what I'm talking about! The feeling I get when getting fucked is much more pleasurable also! that little metal ring rubbing my clit with every stroke gets me so wet, sometimes I have to hold off from cuming because I could let loose so fast, usually way before my fuck friend does! Many times I have to make a guy Stop! until I can gain my composure. So what do I have to say about being 19 and Fuckin It?
Girls, Go get your clit pierced! and Guys, find yourself a girl that has hers pierced! And for all of you that are going to call me? Make sure you tell me you want to hear me scream loud for you, I am a MOANER! I love sex and I love to be 19 and FUCKIN IT!
CALL ME! ASK FOR SHELBY 1 888 8 FREAKY
COME SEE ME AT