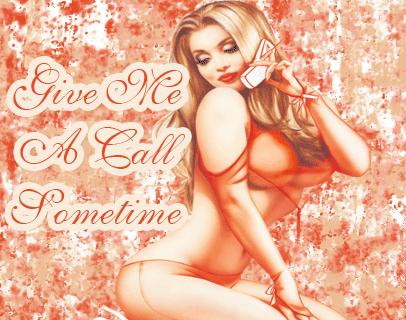 HI EVERYONE!! I wanted to take a minute to remind you all of our upcoming Trivia game in our free sex chat room this Thursday night October 16th at 10 pm est…there are 30 questions in several categories the winner at the end of the game gets a FREE 10 minutes with the hottie of their choice!! So hope to see all of you there!!
Also we have our weekly football pool going with lots of winners so far!! For more information on it check out Nakita's Blog and get your picks into her before Saturday Midnight!
We also have a new phonesex group for all to feel free to join
http://groups.yahoo.com/group/phonesexhotties/AND I SAVED THE BEST FOR LAST FOR A LIMITED TIME ONLY WE ARE OFFERING FREE PHONE SEX!! GET AN EXTRA 5 FREE MINUTES OF TIME ON THE PHONE WHEN YOU PURCHASE ANY AMOUNT OF TIME!!
HOPE YOU ALL ENJOY THE GREAT GAMES AND DEALS WE HAVE TO OFFER….I KNOW YOU WILL ENJOY ALL THE GREAT PHONE SEX WE HAVE TO OFFER!! WE HAVE GIRLS YOUNG TO OLD READY TO PLEASE YOUR EVERY HOT KINKY PHONE SEX NEED!!