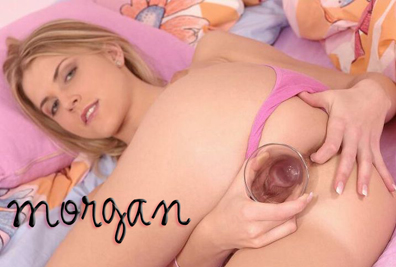 When I was younger, I didn't have any fun sex toys. So, I used to use whatever I could find around the house. My hairbrush handle, zucchini, big fat magic markers and even a remote control once! To this day, I love putting things in my pussy and stretching my tight pink holes wide open. I even love putting things in my tight little ass, too! (Not, one guy one jar style) But sexy style! I think it's super hot. I also play with dildos, butt plugs, and anal beads, but sometimes it's fun to see what else fits in there! I mean, I already know my phone fits in my pussy. *wink* Be warned! I get very loud and love to scream when I cum!
Call me for some super kinky phone sex and listen to me have fun toying around!
1-888-40-BUNNY ask for Morgan
Cum chat with me and my naughty friends in our free phone sex chat!