Have you been into cross dressing for a while now, but you've only ever been brave enough to do it at home? I know that it can be hard to be confident enough to go out into the world and let people see you dressed as a woman for the first time, but I promise you that it won't be nearly as scary as it seems. And if you still feel like you aren't brave enough, call me for cross dressing phone sex and I will be more than happy to talk you into it. Trust me – you're going to be so excited and feel such freedom once you step out all dressed up.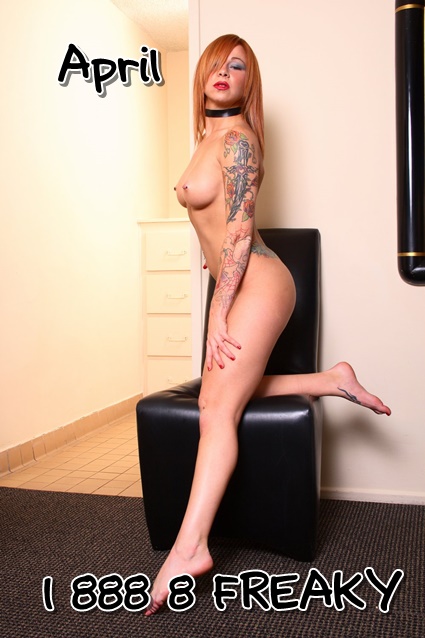 I want you to go into your closet and pick our your sexiest panties and bra. You have to start with a good foundation. If you feel sexy, you're going to BE sexy. Then I want you to put on a garter and stockings. Slide the perfect little black dress over that and look in the mirror. You look AMAZING. Oh, one last detail. Put those stilettos on and stand tall. Don't you feel SO sexy? See, I knew you would. You just have to have a little confidence.
I can't wait to see how many men will hit on you once you make it to the bar. Do you think you're gonna be confident enough to flirt back with them? You look incredibly hot, so you should be! I bet you're even going to end up on your knees with a fat cock in your mouth. I mean, you haven't told me that's what you want yet, but I just have a feeling you do!
Ready for some kinky cross dressing phone sex? Call me at 1 888 8 FREAKY and ask to talk to April.