You want to know what I really fucking get off on, sweetheart? It's kind of freaky but I figure if you're here reading this you're probably fine with that. I fucking ADORE giantess phone sex! I've literally had dreams of some freak accident turning me gigantic and letting me stomp around New York looking for little men to satisfy me. I always wake up with soaking wet sheets and needing my big black vibe to fill me right the fuck up!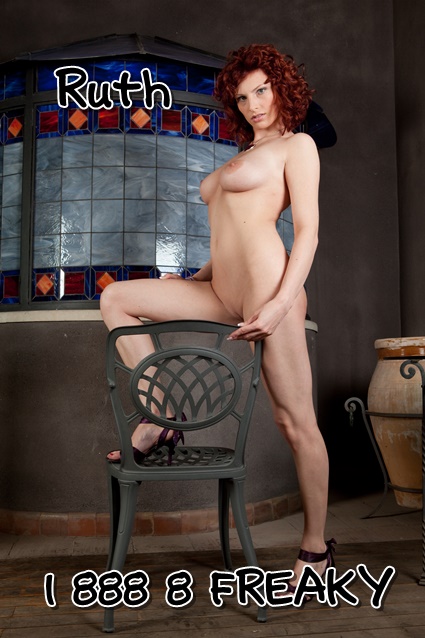 Of course in my dreams it was a little man I shoved up there, all wriggling and squirming in my giant red hot pussy! I really fucking do, I swear- I just start using men as fucking dildos whenever I dream of giantess phone sex. Of course, it doesn't START like that. First I'm stomping around naked because my clothes ripped off me when I grew huge, yeah, all the little people running around between my feet. Then I get down on all fours to check something out, look in a building or something, and a little bastard just up and grabs onto my nipple! He hangs on, too, while I get up again. But his little arms around my hard nip feel so good, it's so fucking sensitive and already I can feel my giant red hot cunt getting wet. I grab another guy and make him do the same on my other nipple- or else I'll squeeze him in my huge lovely hand till he fucking pops! He latches on and it's like I have two live fucking nipple clamps on my tits. Their little bodies feel so good tugging on my tips!
And now my giant pussy is soaking fucking wet and I need to get off. I've never really been a hands-only kind of bitch, I need my cunt stuffed fucking FULL to really get off like I needed right then. I catch myself a third little man and you know what came fucking next!
Skype: Red Hot Ruth
Twitter: @RedHotRuth
Blog: redhotruth.kinky-blogging.com