Welcome, ladies, to Ruth's sissy training phone sex school, the premier place to make your dream transformation come true! When you applied to join this elite class of caterpillars yearning to be beautiful butterflies, you agreed to leave behind your whole life before. You will eat, sleep, and breathe your sissy training under my master tutelage, and you will thank me for it every time with a polite little, "Thank you, Mistress." Just the way a good sissy does.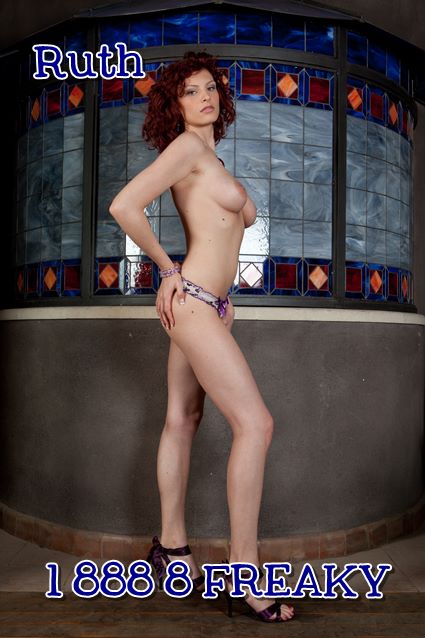 Your first sissy training lessons will be about your outward appearance. No more pants and suit jackets for you, no sirree, sweetheart! From now on you will dress like the sissy girl you are. Your shoes will always have a heel of 2 inches or more, and you will always wear stockings of some sort. Believe me, sweetie, you will grow to love the silky feeling on your legs and the way the heels make your ass wiggle when you walk! All of your skirts must be shorter than where your fingertips rest on your thigh, and you must show plenty of your cleavage at all times. After all, what good is a sissy whore trained up all proper if you can't grab the right kind of attention? In addition to your clothes you will of course learn how to properly apply makeup and style your hair and nails so you look like the most glamorous lady all dolled up for your days in the office and your nights out on the town.
But that's just the packaging. Once you go through Ruth's sissy training phone sex school you will be the ultimate sissy inside and out. You will be taught exactly how to suck cock of all sizes, because while you may find you love big thick dick, a good sissy will take any stiffy that comes their way! And Mistress Ruth has all sorts of strap-ons to teach your sissy ass how to get fucked like the champion slut you always wished you could be!
Call and apply for Mistress Ruth's sissy training phone sex school right now, sweetheart!
Skype: Red Hot Ruth
Twitter: @RedHotRuth