There are a lot of thrills that come with having sex in taboo places. Some people have amazing orgasms when they know that they could be caught fucking at any moment. But, have you ever gone about having sex knowing that you are actively being watched? You see, I absolutely live for exhibitionist phone sex. I love looking in the eyes of strangers while I'm being roughly fucked by one, two, or even three plus guys! And not just guys…I like being used as a fuck toy by girls, too! While I definitely enjoy that on a regular day as well, there's an extra thrill in it for me knowing that we're fucking out in the open with all these people watching where our bodies come together and cum together 😉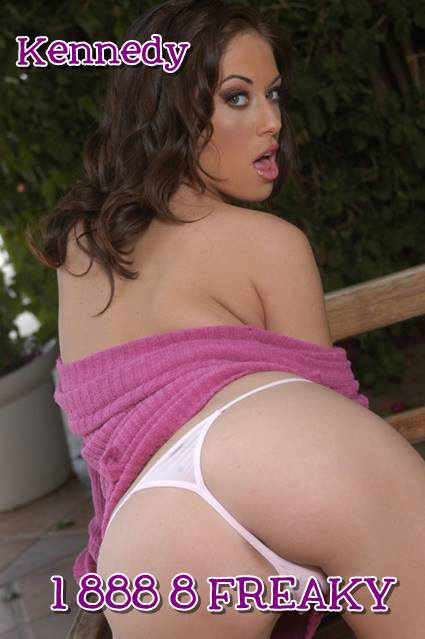 Aww, are you getting shy over there? Don't be! Plenty of people are in to being watched while they take part in carnal activities, even people who don't expect to like it. I, myself, didn't realize what an exhibitionist phone sex slut I am until I was dragged to a sex club by an ex. I was dressed up in some of my finest slut-wear, my shoes saying more about what I'm in to than I was while people picked their poison around us. I was totally mortified when my then-boyfriend asked me if I'd be open to making use of one of the open couches or beds and showing everyone what I freaky whore I am.
It was once I was spread open on a couch, my stiletto clad feet over his shoulders and his cock plunging in and out of my pussy that I realized just how god damn turned on I was knowing that everyone was watching. My tits bouncing and my juices dripping down my legs, my mouth thrown open as I screamed with bliss at the top of my lungs! It was the best orgasm I'd ever had! I felt like a dirty porn queen!
Call me up so we can star in our own fuck show, baby! 1-888-8-FREAKY and ask for Kennedy for some mind-blowing exhibitionist phone sex!