I would imagine that being a phone sex operator is a lot like being a sex therapist.  disclaimer: I do phone sex therapy and I am not a professional sex therapist. What I do offer is the experience and the maturity of an educated woman who has spent almost a lifetime learning about men, sex, and relationships. When you call me and ask for my advice or opinions, I'll want to clarify if you want a phone sex response or a sex therapist response. We both know how different the scenarios would be.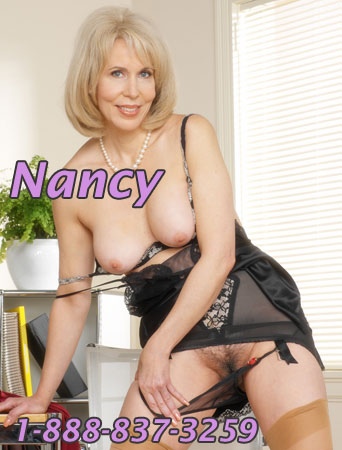 There are no limits and there are no taboos off limits to our call. You can call me and talk to me about anything. I mean anything and everything. No judgement at all. When you share your most secret and private thoughts you're at your most vulnerable, and it's my nature to care for you and make sure you're okay. If you need something else, like humiliation or laughter, it's crucial you tell me what you want. There is much to be said for a woman's intuition, but I never rely on assumptions, and I'm quite direct and to the point.
Phone Sex Therapy – Taboo Confessions
Tell me those taboo fantasies that no one else would understand. Share with me your darkest dreams of watching your wife with other men. Maybe your secret is that you're a cocksucker or cock sucker wannabe. I'd guess that most men have fantasies of that at least once in their lives. I know you call me because your fantasies are much more taboo. That's even better, you can tell me. Your secret is safe with me.
We could talk about your Oedipal complex, and the Electra complex, in plain language that would have anyone else shaking their head. I won't hold back in giving my honest and unadulterated opinions.
Call 1-888-837-3259 and ask for Nancy for phone sex therapy.