I have recently had the hottest calls with a delicious lady we'll just call "D." A few weeks ago her boyfriend emailed and told me she was curious about women and was interested in exploring her curiosity through some bi curious phone sex. She had looked over the site and found my pictures, and she really liked what she saw. She got wet, as a matter of fact, and she really wanted to talk to me. D's boyfriend and I set up a date, and when the day came he arranged the call for her, and then stepped aside so I could take over. He may have even been there to watch…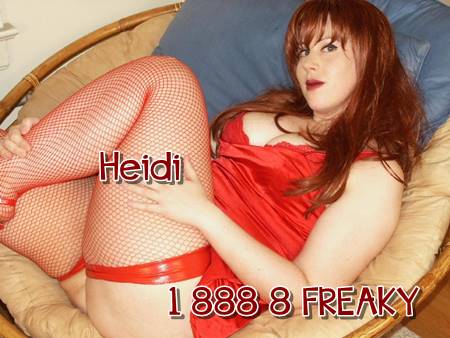 We started off on the right foot. D is submissive, so we're a good match. I started our bi curious phone sex session with some sensual touching, enjoying her delicious curves and allowing her to lie back and be a sweet pillow princess while I enjoyed the way she tasted. It turns out that girl can cum over and over, and even better, she squirts. I got to lap up all of those delicious juices before moving on to kinkier things.
It also turns out D is a naughty slut, and she was very happy to admit that to me as I slid my strap on into her dripping wet pussy. The tempo elevated from smooth and sensual to naughty as fuck when I got to insert her favorite dildo into her ass and double penetrate her while she came over and over. She came so many times during our first bi curious phone sex call that by the time she called for the second round she had new toys with her, including a woman's torso that allowed her to feel my body on hers (a gift from her wise boyfriend). On that second call I rode her face, bringing her from pillow princess into full-blown well-rounded slut, ready to take anything like the good girl she is.
Tell me – her boyfriend was the smartest dude out there, and now you're having ideas of your own, aren't you? Do you want your lady to get into other ladies? Call 1 888 8 FREAKY and let Heidi seduce your woman for you…after that, the rest is up to you!! XOXO