If you've got a sad little white dick and a hot wife you want to please, instead of just calling me to talk about how I'd feed her my giant cock, you could request one of our ladies to play your wife in the call. I'm sure she'll tell you exactly what you're dying to hear – just how much bigger my cock is, and how much better it feels when I fuck her. She'll tell you she only wants dicks like mine from now on, and that your puny pecker is officially useless to her. Three way phone sex means you can get in on all the things a cuck gets to do, even the fluffing and cleanup if you crave them.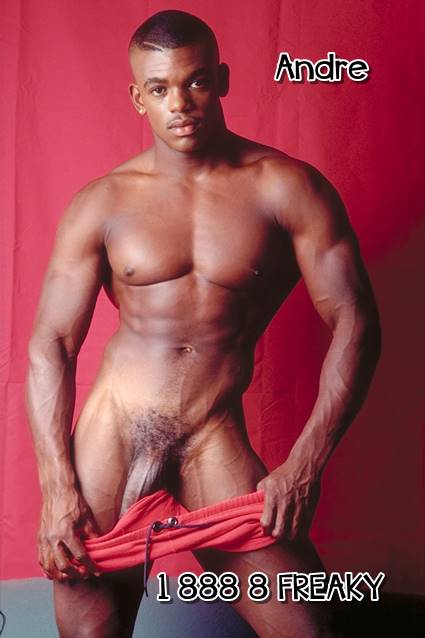 Not a cuck? You feel more alpha like me? That's ok – together we can dominate one of these little sluts and give her the spit roasting double penetration fun only a nasty little slut can handle. She's got three holes anyway, right? Might as well get some good use out of a naughty girl. My 11 inches can really make a bitch squeal, and you can hear it if you call for three way phone sex. I promise – some of these sluts sure can squeal. You know they take a good hard cock just right, so let's give them two instead.
Hmm….I bet some of you reading this are actually good little cock sucking sluts yourself. So now imagine my 11 inches next to the hot body and fat cock of one of our luscious shemales, both of us taking turns in your mouth. Two hard cocks, one at a time, one in each end, both of us showing you what a perfect little cum dumpster cock whore you really are. Time to fill the twink at both ends with loads of cream….
Three way phone sex with Andre and any of our other babes – think about it and then call 1 888 8 FREAKY to make it happen!