I know what you are doing while your wife is away seeing her family. You are supposed to do the honey-do list she gave you am I right? But I swore I saw you digging through the laundry basket when I came in today. Don't worry I also heard you last night having some pantyhose fetish phone sex before I left. I clean many houses and don't tell what I see or what I do. But today is a much different day at the job.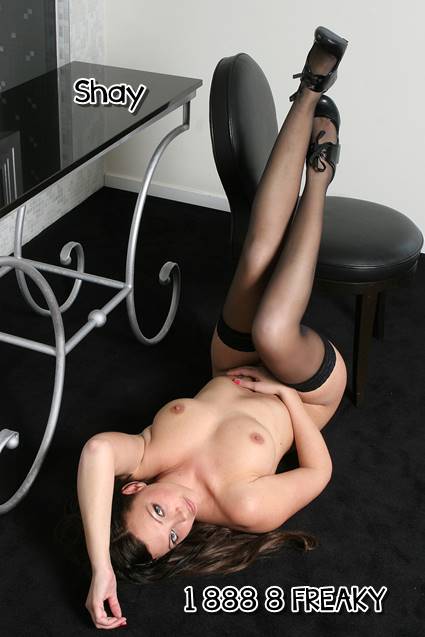 I saw you digging in the dirty wash when I went to put your monster's clothes away. I saw you in the crack of the door smelling her panties, stockings, and pantyhose. It turned me on how hard your cock looked hidden in your jeans. The look on your face as you smelled them. I also saw you lick the little cotton patch that rubbed on her pussy all day. Is it a bad thing that I wanted to know what your tongue would feel like on me?
Today I made sure to wear black pantyhose and no panties under my skirt and maid shirt. I hate they make us wear these ugly button polos so I make sure to not button them. I can wear whatever I like on the bottom. Today I thought a slim-fit skirt fit the bill just right. I came to work for your today with a mission.
I did all my housework as normal but a little more laid back since the queen of this castle was away. No complaining thank god. But you have the day off from work. I catch you many times during the day staring at my bum and my stocking-covered legs. It did make my pussy very wet knowing you were looking. I think you noticed the wet spot when I was bent over cleaning the stove. I think you licked your lips. I did take my break in the family room with a nice cold glass of ice tea while scrolling on my phone. I wiggled on that hard chair. What was she thinking buying this chair I hate hard chairs. When I got up I noticed I left a wet spot on the chair from my pussy. I went to get something to clean it.
But when I got back I caught you in the act. Licking the spot on the chair where I was just sitting. Maybe it wasn't such a bad chair. Your red neck and face said it all as I closed the door behind me. I know what you need and lift my skirt and place my foot on that hard chair. You can see almost right through those pantyhose and see my wet pussy and my landing strip. It needs no invite, just come and lick it through my hose.
I will admit i loved how rough you licked and even bite my pussy in those pantyhose. I love it that you have a pantyhose fetish and your warm tongue felt so good. Take me to the couch that looks like it's never been even sat on. Let's make a memory on it. Take out that hard cock and drag it along my legs enjoying the way the sheer feels on that swollen head of yours. Did you get carried away when you bite a hole in my pantyhose?
Hell no you did not. I loved feeling those teeth. You didn't know what to make of it. I'm a bold woman so I reach between my legs and rip that hole open and spread my pussy lips open and invite you to fuck me while wearing pantyhose. You didn't disappoint with my silky hose cover legs wrapped on your hips.
Want to have a pantyhose fetish phone sex call with me and roleplay something wild like this? Call me at 1 888 8 FREAKY and ask for Shay!
Check me out on Twitter!