Hey guys! Remember when you and your best friend would talk about girls, get really horny, and pretend that you weren't checking out the bulges in each others' jeans? Maybe you used to jack off to porn together, but you were really watching him pump his meat and he knew it! He made sure you got a good view. Don't you wish you had just reached over to give him a hand? Maybe go a little further? Looking back, you know he was thinking the same thing, hoping you would. And there began the mano e mano sexual ….or I should say the bi curious phone sex thoughts. I've had them, you've had them…and even those that say they haven't had them have had them LOL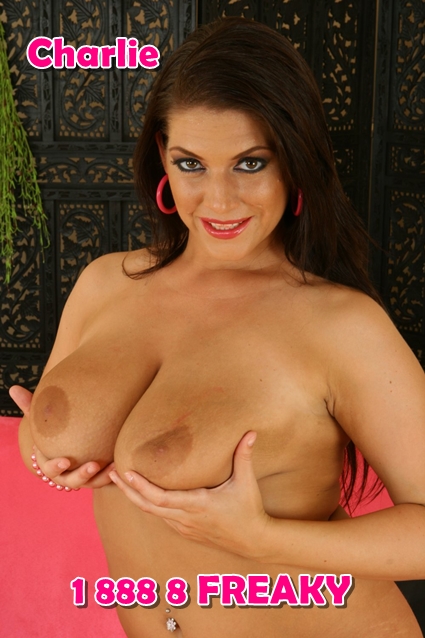 You'd think that the number 1 top search for men would be girl on girl, right? Well, think again. Porn search choices have been slowly evolving. For example, more often than thought women tell me that their top 2 porn searches are lesbian porn and guy-on-guy action. It's true!! Look, everyone has the occasional same-sex fantasy. I mean EVERYONE. lol Don't just sit there and daydream, think how much hotter it would be to go over those fantasies "In Detail" with me?? Bi curious phone sex calls are in my top 3 favorites category right now.
You tell me yours and I'll tell you mine. How wild do you want to get? Why don't we talk about a favorite fantasy of mine? You and me, side-by-side, on our knees in the locker room shower? And the basketball team is lining up? Did I forget to say that I have a deep "dark" BBC fantasy?
Come on, I know you jacked off to interracial porn and it wasn't the hot blond you were staring at. And shemale porn? Yeah, she's super hot, but it's that hard rod between her legs that makes you lick your lips. Me too. Yum. Guys, It's ok. After all, thinking of sucking cock is only a fantasy, it isn't real. Or is it? Do you have a hidden secret in your past? Maybe just that once, the right place, the right time…Well, I want to hear ALL ABOUT it. Seriously, I want details!! So, let's put away the "He made me do it" overused story and just be honest. Both of us love a mouthful of cum once in a while…so why not do this together..? There's always more than enough to go around.
You can reach me at 1 888 8 FREAKY and ask for Charlie. You can also email me to set up your preferred time for our bi curious phone sex call session at Playwithcharlie247@gmail.com. There's always a way to reach me..and reach FOR me. Let's talk soon!!