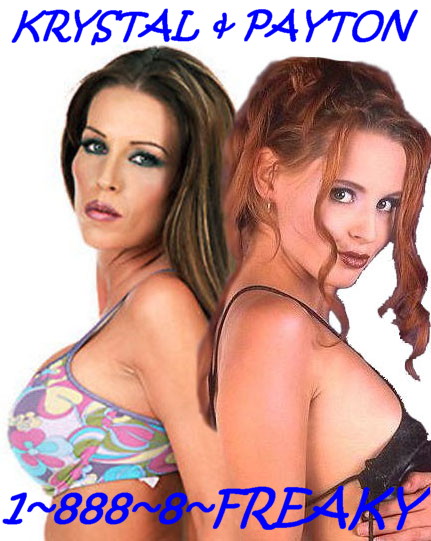 OMG! We are SO bad and I swear we're getting worse!
Our house has a bout slip. That's like a garage on the water that you can just drive the boat right into without having to put it on a trailer. Payton and I don't own a boat, but we do have a wave runner.
My son Josh and Payton love it. They're little freaking dare devils on it speeding around at the speed of sound and jumping over waves and wake from other boats. I'm not so confident on it. It always feels like it's about to tip over. It doesn't help that Payton dumped me off the back of it more that once. She guns the engine and I go toppling off the back upside down. She's done it 3 times!
This last Thursday Payton came to me and said, "It's time for you to get over your fear of the wave runner, Krys."
She made me drive and got on behind me with her arms around my waist. She yelled at me a few time to go faster until we reached a speed she liked. So there I am, ½ scared shitless, bouncing across the gulf of Mexico on this little demon machine when I suddenly realize that Payton isn't holding on to my waist any more. Her hand had slipped under my float vest and she was hanging on to my tit! No wonder the guys on the party boat were blowing their air horn at us.
Once I realized where that hand was, I started paying attention to her other hand. It was slowly sliding down my belly and teasing at the waistband of my bikini bottom. I look over my shoulder at her and she gave me that little devil smile of hers. Then she slid her hand into my bottoms and dipped one of her fingers into my pussy.
I didn't know what to do. On one hand I was trying desperately to control the wave runner. And on the other hand I just wanted to close my eyes, let my head fall back and enjoy my girlfriend playing with my pussy. Payton has great hands and she can play my body like an instrument. She had 2 fingers greedily probing my slippery wet pussy pushing them as deep into me as she could manage. And at  the same time her thumb was working my clit ruthlessly. The hand she had on my tit found my hard erect nipple and she started pinching and twist it. The she started kissing and licking my neck which has always been a weakness of mine.
I was gone! I lost all track of where I was and what I was doing. I lost myself in what my love was doing to me and how she was making me feel. I do have to admit. At that moment I could not have been any less afraid of the wave runner. That was until she made me cum.
The orgasm ripped through my body with the force of a tsunami. The wave of pleasure that hit me made me throw my head back and cry out louder than the engine's roar. And then….
I came so hard that I must have jerked my arms and yanked on the handle bar of the wave runner. I don't know how it happened, but the wave runner nosed down into the water and threw us both over the top of the handle bars and into the ocean.
After the 50 yard swim to get back to the wave runner, we realized that we were MILES out away from the shore. My head hurt bad from the crash so I made Payton drive us back. Apparently I had been enjoying her playing with me for quite a while. Because when we were about ¼ of a mile from the house when we ran out of gas! Luckily a neighbor passed by and towed us in.
So I did have a great time out on the wave runner with Payton. But that crash hasn't made me like the damn thing any more.
I love that woman!
www.hornydesperatehousewives.com/krystal.html