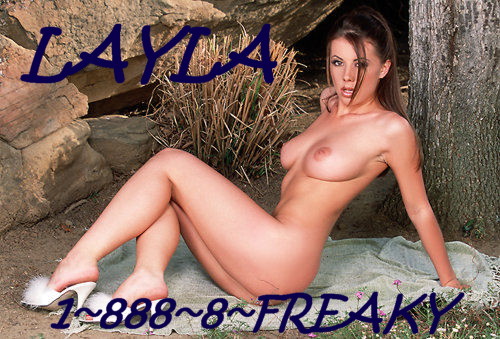 My Son's Little League Coach
Mandy was not happy. Chris was yelling at her son, again. Little Tommy was only 6 years old and was not used to this, all he wanted to do was play some baseball and this assistant coach was yelling at him. Tommy fumbled the ball when he caught it and Chris thought it necessary to yell at him for it. Mandy usually just dropped her son and left, but today she had time and thought she's watch the practice. The other mothers looked at each other then down at the ground.
"Does he always do this?" Mandy asked the mother next to her.
"He has a short temper. It's okay though. Their team always does well, usually wins the series. And besides, Chris's father is the league manager. If we say anything, he would ban us from the league." The woman said. Mandy was discussed with the other woman for not doing anything. She took out her cell phone and took some footage of what Chris was doing. She then marched out into the field with everyone watching suddenly becoming quite wondering what she was going to do.
"How dare you talk to my son like that!" He turned with an expression of shock on his face.
"Excuse me miss. Do you know who I am?" He demeaned.
"A poor excuse of a coach. You have no right to yell at my child. There are better ways to motivate them to win. I have you on footage and I am taking this straight to your father and if he doesn't do anything about it then I will put it on You Tube." She turned to go back to the side lines when he grabbed her by the shoulder.
"You little bitch. You can't do this to me." He yelled. She turned around and slapped him across the face.
"You spoiled little brat. How old are you 19? 20? I can have you charged for assault and sent to prison where they will make your virgin little ass a play thing." He backed off and turned beat red when the other woman started to applaud her.
"It's about time someone stood up to him." One woman said.
"She's right, I'm not going to let you treat my son like that anymore." Said another. Then another voice boomed out above all else causing everyone to look over at the source.
"Chris! What the hell do you think you are doing?!"
"Dad! What are you doing here?" Chris suddenly became really small.
"You never talk to a woman like that and you never, NEVER lay your hand on one. I've been watching all day and I am disappointed with how you are treating these children. This is not how I run this league and I will not tolerate this. Over to the side now, I need to talk with you in private." Chris looked down and quickly headed over to the side line. Chris's father went up to Mandy and respectfully removed his cap.
"I am so sorry about this ma'am. I just heard about his behavior and came today to see if it was true. I'm embarrassed to see it was. I am going to take immediate steps to improve the situation. Please let me know if there is anything I can do to resolve this situation." They chatted a bit more and she let him know that a personal apology was in order before he headed over to where his son was.
That pretty much ended the practice for the day and everyone started to pack up. Mandy was stressed out and desperately needed to unwind. So when Tammy offered to take her son for the rest of the day to play with her son, Tommy's best friend, and have some ice cream, she couldn't refuse. All she wanted to do was go home and run a warm bath.
Mandy had just finished her bath. She had a towel wrapped around her and her hair. She felt so much better after soaking in the warm water. She decided to pour herself a drink and enjoy the quiet by reading a book when she heard a knock on the door. She wanted to ignore it but it came again and sounded impatient. So she got up to answer the door. When she opened the door she was surprised to see Chris standing there.
"I'm here to apologize is it ok if I come in ma'am." She opened the door wider and let him in, closing it behind him. Maybe it was the lighting in here or the fact she wasn't so stressed out that she notice that Chris was actually very attractive. Sandy brown hair, green eyes and a really nice body. Just a few inches taller then her, he was quite something to look at. She was normally blonde, but with wet hair, it looked more brown. Dark brown eyes and nice curves, she was still approached by men all the time. She could tell that he was uncomfortable and didn't want to be there so she thought she'd take it easy on the boy.
"You can call me Mandy." She said as she directed him to sit on the couch. He walked over to the area but just paced back and forth. Mandy took the towel off of her hair letting it fall around her bare shoulders.
"Look, I'm here to say sorry so you don't press charges." He said. She started to get annoyed with his cockiness and started regretting letting him in.
"Is that it? Hardly seems sincere. Why should I let you off the hook?" She asked.
"Sorry if I don't seem sincere ma'am but you did get me fired today." He started to get agitated.
"No I didn't, you did. It was your fault you got fired." She was not going to back down now. He stopped pacing and just stared at her and she maintained eye contact. He was trying to intimidate her but it wasn't working. She looked at his hard body and wonder what buttons she needed to push to get him to force his will on her. She loved it rough and it had been a while since she had any action. "You obviously have a lot of pent up frustration and you had no right taking it out on my son."
"How about I take it out on you then. What's stopping me from doing what ever the fuck I want to you right now?"
"You don't have the balls." That was it. He stormed over to her and pushed her against the wall. "Think you are man enough to fuck me like a man? Or are you still just a pathetic little boy? Maybe you should leave the fucking up to your father." He shoved her harder into the wall then put his arm across her shoulders holding her in place. She was impressed at how strong he was. He kissed her hard and tore the towel down with his other hand exposing her naked body. He kicked her legs open and grinded his crotch into her. She could feel his cock was rock hard under his jeans.
"What are you going to do now ma'am? You're going to take it."
"I'd be amazed if you could find the hole." She glared at him. Holding her in place he unzipped his jeans and pulled out his cock. He robbed the head of it along her slit.
"Think you can handle me bitch? Think you can handle my cock?"
"Would you shut up and get on with it already!" He jammed his rod into her making her whole body move. She cried out, surprised at how big he actually was. He shoved it in again and again grunting with every thrust. She wrapped her legs around him and he pounded into her hard against the wall. She kissed him hard, biting his lip.
"Is this the best you can do boy? Fuck me like a man!" He pulled her from against the wall and pushed her over to the couch. He bent her over the back of it and pulled his pants down, his hard cock pointing to her wet pussy.
"Take this bitch!" He grabbed her hair and pulled her head back as he slammed his cock into her pussy. He started to pound into her, punishing her pussy, his balls slapping off of her. Chris then let go of her hair so he could grab her hips and slam into her harder making her and the couch move.
"You can do better than this, I can barely feel you in me." She chided. He was really getting pissed off at this time and threw her down to the ground. He took off his shirt and got on top of her. He squeezed her tits hard then started to suck and bite them. He grabbed his cock and lined it up to her hole then shoved it in again. His naked skin felt good on her. His whole body rested on her as he shoved his cock into her over and over. Every thrust he tried to get deeper and deeper.
"That's it, let out all your frustration in me." She cried. His cock rammed into her more and more. She spread her legs wide for him and wrapped her arms around him, digging her nails into his back. Mandy could feel the tingling build in her stomach and grow until it exploded and she cried out with ecstasy. Chris continued to pound her grunting away. She enjoyed every thrust, his rock hard cock banging into her. He pushed his body up, striating his strong arms and picked up speed, his hips gyrating into her. She grabbed on to his body and felt a second wave of pleasure come on as he started to tens up. He pushed past it and moaned loudly as he started to com into her. She also cried out as she came again. His cum filled her and he continued to push into her until every muscle in him told him to stop. He collapsed down on her and kept his cock in her as he tired to catch his breath. Mandy squeezed her walls around his dick causing him to quiver.
His face started to soften and his whole body started to relax. He rolled off of her and she put a hand on his softening dick, massaging it a little.
"How did you know that is what I needed?" He asked her.
"Woman's intuition. I could tell your frustration was sexual. And I needed a good fuck."
"So you won't press charges against me?"
"Tell you what, you come over and fuck me like this a few more times, and all will be forgotten."
"I can deal with that Mandy." He said as his cock started to get hard again with her massaging. Chris ended up fucking her again before he left for the day and she was satisfied for the first time in a long while.