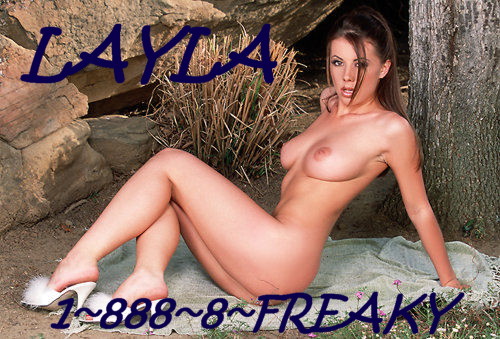 Cheryl sat at the bar looking at her drink, not
really interested in it. This was a hotel popular with
traveling business men and she was dressed in a red
cocktail dress. She felt out of place. 34 with a slim
body, her shoulder length brown hair and big brown
eyes seemed to be attracting some attention, but she
wasn't interested. Cheryl was tired of the same old
thing; she craved something different and had made a
plan. Today was the day it was going to happen; there
was no turning back at this point. She got a room and
stocked it with what she needed and now she was
waiting. The nerves made the drink tasteless. She had
never done anything this bold before and she was
worried something would go wrong, but at the same
time, the thought of what she was about to do, excited
her like nothing else had before.
    She looked up and saw him sitting at a table, staring
intently at his laptop. He was perfect. Late thirties,
short, cropped brown hair and amazing green eyes. He
was wearing a black business suit which outlined a
toned, tall body. Cheryl wanted him. She walked over
to his table.
    "Hello there." He didn't even look up. "Hello." She
repeated a little louder.
    "Hummm? Oh hi." He kept typing away.
    "Are you just passing through? Or do you live around
here?" He seemed irritated by the question and just
kept working on his laptop. "I live near here I just
thought I would check out this place…I've never been
in here before…It's a nice hotel, isn't it?" He
stopped and took in a deep breath while he pushed
closed the laptop.
    "Look ma'am. I'm sure you are a very nice lady and
all, but I am really busy and I have a deadline that I
can't miss. So if you wouldn't mind, I'm sure there
are lots of other guys here that would love your
attention." He said as he looked up at her.
    "Oh, I'm sorry…I didn't mean to bug you…I ah…how
about I just buy you a drink and I'll leave you
alone."
    "I don't mean to be rude, I'm just really busy." He
hesitated a moment looking at her. "Yah sure… I'll
have a drink. Scotch on the Rocks."
    "Great, I'll be right back."
    When he came to he was lying on a bed. He tried to
move his hands and get up but found that they were
restrained along as his legs. He had been stripped
naked and there was a blind fold over his eyes. What
did she put in my drink? Where on earth did she get
it?
    "Good. You're awake. Don't worry about your laptop; I
brought it up here with us." Cheryl told him. He was
drinking then started to feel a little queasy. He felt
like he was going to pass out and she started leading
him somewhere…
    "Where are we?" He demanded.
    "A room I rented for the night. What's your name?" He
didn't answer. "I asked you a question." She said more
sternly.
    "Robert."
    "Ok Robert here's how this is going to work. I am
going to use you any way I want. You are going to do
what you are told, or you will be punished. Tonight
you belong to me." He didn't say anything, he just
kept still. Cheryl got up and lit some candles. She
wanted the mood to be right. She let her cocktail
dress fall from her to the floor and she stood over
him savoring the moment. This was going to be even
better than she had hoped.
    She sat on the bed next to him and dragged her nails
down his firm chest and down his stomach. He started
to breathe a little faster.
    "What are you doing?"
    "Don't ask any questions." She snapped. "You do not
speak unless I give you permission." With that she
squeezed his nipple hard causing him to squirm.
    "Think you can do this to me bitch? When I get out of
here I'm going…" She shoved the ball gage into his
mouth and fastened it behind his head. She then
reached over and grabbed the candle and held it over
his body. She tipped it just a little so that some of
the hot wax dripped down on to his bare chest. He
moaned through the gage and she mashed the wax into
his skin.
    "See. That's what you get for being a bad boy."
Cheryl put the candle and put one leg over him so that
she could sit on his waist. She then reached behind
her and undid her bra and tossed it over to the side.
This was unbelievable. She had never felt so in
control and it was exciting. Her pussy started getting
wet. She bent over and sucked on one of his nipples.
She kissed his chest and worked her way up to his
neck. There she kissed and nibbled it while she
started to move her hips back and forth on his waist
grinding her pussy on to his skin.
    She sat up and took her, now damp, thong off and put
her warm pussy back on his waist. She put her fingers
in his hair and held his head and bent over and kissed
his lips having to open wide to get over the ball. He
moaned again and she could feel his cock had gotten
nice and hard because the tip was now touching her
ass.
    "Now, I'm going to take this out of your mouth and
you are going to be quiet and do what you are told."
He nodded. So she undid it and took it off and put on
the table beside them. He kept quiet and she bent over
and kissed him on the lips some more. She grabbed the
headboard to support herself and wiggled her hips up
his body until her pussy was right about his face. She
left it there a moment so that he could get a nice
smell of it. Cheryl rested it down on him.
    "Now eat it bitch and make it good." His tongue stuck
strait up and found her warm hole. He moved it around
and slid it over and around her clit. She held on to
the headboard and rocked her hips back and forth over
his tongue. She started to moan and breathe hard. She
grabbed one of her tits in her hand and started to
massage it and play with the hard nipple. Holding her
tit, she pushed it up so that she could kiss it and
suck on her nipple. She was in pure ecstasy. He licked
and sucked her clit while she moaned into her tit.
    "Stop now. I want to play with you some more before I
cum." He obeyed and she stretch out beside him. She
started to kiss and suck his nipple again and massaged
his chest. Her hand moved down until she reached his
cock. It was very hard by now and she squeezed it and
slid her hand down to his balls and started to massage
them as well. He was moaning so she stopped.
    "I think you're enjoying this too much." She sat up
and her fingers wrapped around a small flogger she had
kept on the bed beside them. It was bought just
earlier today so it still smelled like leather. She
dangled it on his face and he took a deep breath in
smelling it.
    "W-what's that?"
    "What did I tell you about talking?" She yelled at
him. She snapped the flogger down on to his chest,
impacting his nipples. He cried out. "Now are you
going to behave yourself?"
    "Yes."
    "Yes what?"
    "Yes ma'am."
    "That's more like it." She then straddled him again,
this time right over where his hard cock was. She
grabbed it and pointed it up towards her pussy.
Holding it still, she slid her slit on it, rubbing her
clit on his head.
    "Please ma'am, I must ask, I can't take this any
more. Fuck my cock, please; I want it so much it
hurts." He was squirming and fighting the restraints.
He tried to shove his cock up in her and she hit him
again with the flogger.
    "What a slut you are. I bet you would love it,
wouldn't you? As a man you are so helpless aren't you?
A little cock stimulation and you can't help yourself.
You are so pathetic. I'm going to fuck you when and
how I want." She squeezed his cock and held it firm.
Brushing the head in her pubic hair, stimulating it
even more. He started breathing even harder.
Finally, she couldn't hold herself back and put the
handle of the flogger in her mouth so that both her
hands could be free. Holding his cock in place she
slowly put her pussy over it, enveloping it. Oh, it
felt so good to finally having it in her. All of her
planning was finally paying off. She brought her pussy
up and down the entire length of his cock. She started
rocking her hips on him more, grinding down to get his
cock into her even deeper. She grabbed her tits and
squeezed them as she bounced up and down on his cock
faster and faster. She spit the flogger out of her
mouth and bent over kissing and biting his lips,
muffling his moans. She started gyrating her hips on
his cock and he pushed his cock into her even more.
Her hands went under his back and up to his neck where
she dug her nails into his flesh. Faster and faster
she moved, grinding into him as hard as she could.
The warm bubble started to grow in her pussy, bigger
and bigger until it finally exploded, shaking her
entire body, causing her to cry out in the ecstasy
that over came her. She grinded on him a few more
times until he tensed up and finally cried out as his
warm cum burst into her.
She sat there breathing hard and reached up and took
off the blindfold. Staring into his lovely eyes she
kissed him again and undid the restraints around his
hands. As soon as she did he wrapped her in his arms
kissing her hard.
"Wow, honey that was incredible. What web site did you
get the idea for this?" He asked her. She giggled and
undid the restraint around his feet.
"You were so mean to me at the bar."
"I didn't think I could say all of that with a strait
face, but you said you wanted it to be realistic.
Where on earth did you get this ball gag anyway?" She
just smiled and lay down next to him.
"Happy anniversary Robert."
"So how long do we have this room for anyway…We
shouldn't let it go to waist now should we." He said
and kissed her some more, got on top of her and
slipped his cock back into her. He held her hand in
his where their wedding bands clinked together.