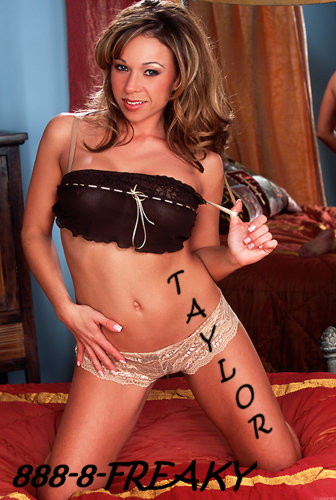 About a year ago, I went to spend the night with my girlfriend, Sarah.  She still lives at home with her dad, but he went out and would not be back home for a few hours.  We watched movies, ate pizza and made some mixed drinks….Vadka and Cranberry Juice, My Favorite!  We got a little tipsy and decided to play Twister…Naked.  We were all alone when we were playing, but I felt like someone was watching us the whole time.  After we were done playing, we decided to go take a shower before we went to bed.  We washed each other off with our hands and giggled the whole time.  Sarah and I have been BestFriends for years and we have always taken showers together.  We are the kind of girls who kiss and smach each others asses.  We do not think any thing of it except that it is fun.  We finished our shower and put on our silk PJ's.  Sarah wanted to go downstairs and watch a scary movie.  I ended up falling asleep on the couch for an hour or two.  When I woke up, I noticed that Sarah had went to bed without me.  I got up and headed to the kitchen to get a drink.  As I stood there pouring my drink, I heard her dad behind me. 
" What did you two girls do tonight."  I started to giggle. "We watched movies and played ummm…Naked Twister."  I felt a little weird saying that to my BF's dad, but he is so damn HOTT that I couldn't help myself.  I had always fantasied about him taking control of me and making me do things that only a naughty little slut would do.  When I finished day dreaming, I turned to talk to him and he was gone.  I finished my drink and headed upstairs to go get into bed with Sarah.  I turned the handle to her bedroom door and then I stopped.  I could hear her dad calling for me.  I felt butterflies in my tummy as I walked down the hallway to his bedroom door.  I knocked on the door and started to open it.  He was laying in bed with the covers pulled up.  The Television was turned on, but no sound was coming from it.  "Is there something you needed from me?"  I asked as I started playing with the string that was tied to my PJ pants.  He did not answer me so I started walking closer to the bed.  I looked at the TV and noticed that he was watching Porn.  He started turning the sound up and then pulled the covers back so that I could lay down. 
"I know that you girls have been into my porn collection."  " They are not the way that I usually leave them."  I could not deny it at this point.  I told him the truth because I wanted him to know.  My pussy was already soaked from watching and listening to the porn that was on.  I only got wetter when I thought about what could happen with him.  I got into bed and he brought me closer him.  I ran my hand over his chest and stomach, slowly making my way down further to his cock.  I wanted to know if he had on boxers or briefs, but I should already have known that there was nothing there to be found.  He asked me if I had been thinking about him and if he could have me for the night.  After that, the only thing I could ask was " Can I call you Daddy?" 
We had the most nasty, kinky and slutty fuck fest that I have ever had.  He was my Daddy and I was the bad little girl who needed to be punished.  My Daddy fucked my pussy so hard and so fast that I squirted all over his cock, balls and stomach.  I cleaned him up with my tongue then let him suck my sweet juices from my mouth.   My Daddy was the very first to fuck my tight little virgin asshole.  I screamed so loud for him that he put a pillow over my face to keep me quiet.  When we were finally done…after 6 great hours of fucking….I went to bed with his daughter.  This was one of the best nights of my life and the only thing that I have never told Sarah about. 
Kisses and Licks,
       Taylor