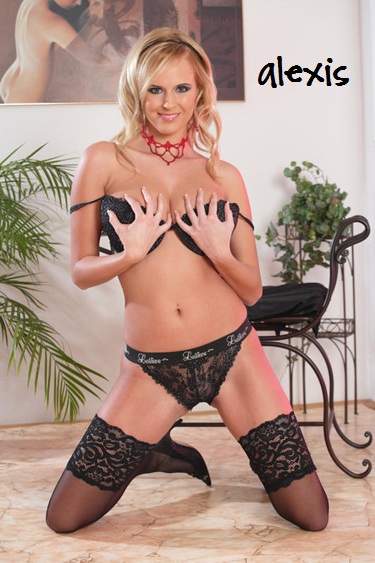 I had such a fun phone sex call.  He wanted to role play having the hottest girl at the party want him and go home with him and let him do anything he wanted with her.
I'm at this party.  It's ok, but I'm not really having that much fun.  All these guys keep hitting on me but I haven't seen anything I'm interested in yet.  Then…..he walks in.  I keep trying to catch his eye, but he hasn't even looked at me yet.  I decide to walk by and see if he will talk to me.  It works and as I walk past he says hi to me.  I stop and say hi and start flirting with him.  I'm being way too obvious, but I want him bad.
A little while later he offers me a ride home.  YEAH, just want I wanted.  He is talking to people on the way out with me following him holding his hand.  He seemed kind of proud to be leaving with me.  I like that.  On the way home I was flirting with him with lots of grinning and joking around.  When we pulled up to my house he offered to walk me to the door.  When I opened it and turned back he kissed me.  Long, deep, passionate kiss with his tongue filling my mouth sending tingles from my head to my toes.  We more or less fell in the door.  We were getting so hot so fast he just started tearing my clothes off, grabbing my titties with both hands while he started licking and sucking them.  Very quickly we are both completely naked and tripping our way to my bedroom still kissing.
He pushes me on my bed, climbing in with me, but upside down so we could jump right into some really hot, wet 69 action.  He was on top of me with his face buried in my pussy licking and sucking while he was thrusting his hard cock in my mouth fast and deep.  Right before we were both cumming, he pulled his cock out of my mouth and turned the other way grabbing a hold of my legs, pushing them far apart and up high thrusting his hard cock right into my wet pussy, very deep and hard making me moan loud.  He was fucking me hard and fast and very soon I was cumming hard all over his hard cock.  He pulled out, pushing my legs higher and started rubbing his cock over my ass getting it all wet as he starts slowly shoving his cock hard in my ass.  Slowly at first, then faster and all the way in and out.  Moving faster and harder he starts to cum deep in my ass making me cum very hard again.
I'm your anything goes phone sex girl and I'm so ready to get wet and wild with you.  Just try to resist this combination of my hot body and willingness to do absolutely anything.  Call me and tell me what turns you on because I'm sure it will turn me on too since everything does.  Just call 1-888-40BUNNY (1-888-402-8669) and ask for Alexis to have your phone sex fantasy come true.
AIM and Yahoo:  alexis4uxoxox