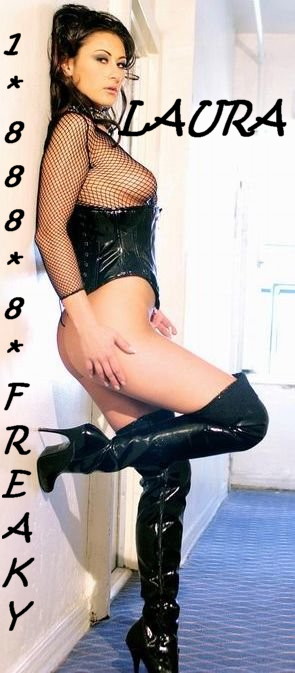 I hear a knock at my door, and when I opened it I see my pet down on his knees, right where he likes to be. I make him crawl through my door, following me around like a puppy, begging for my attention. Turning around every now and then to pat his head and say, "good boy" .
I take him into my bedroom and put on his collar and leash. Tugging on it, pulling him closer to me. I make him stand up and take your clothes off. Looking him over and laughing for my own entertainment. I turn him around and start smacking his ass with the leather leash, across one cheek then the other, telling him to bark for me.
I lead him over to the bed and push him down on it, then I light my candle sitting by the bed. I take his hands and put them above his head, using the leash to tie them together, then attached them to the head board. I slowly lick down his arm, then I straddle him looking down. I take my tongue and lick up and down his face, telling him to say my name over and over.
Grinning at him, I get up and grab my candle that has been burning. I start at his nipples, slowly letting the hot wax drip on them, making him groan and flinch a bit. I look down at that pathetic cock and start laughing to myself.
My pet starts begging me to stop with the wax, I tell him we've only just begun and I slap him across the face. You don't tell me what to do! I take my hand, grab that cock and I stroke it up and down, lick the head a little, mmmm he moans with pleasure (for now). I bring my candle up and pour the rest of the remaining wax all over his balls. My pet screams out in pain but only for a while, music to my ears. Watching him thrive and squirm, was making me wet.
I stood up and hovered over his head, again looking down at my pet, slowly lowering my cunt down over his face. Yelling at him to fuck me with his tongue!! Grabbing his hair and pulling him deeper into me. Grinding him into my pussy, faster and harder. I let his head go and drop my cunt completely on his face, smothering him. Beg for my juice! Beg me my pet! I can hear sounds of him mumbling under my pussy, as I squirt my sweet juice down his throat, making him drink every last drop. Such a good lil pet, I untied his hands and told him he may now stroke his pathetic cock as I go shower and I wanted him gone before I get back.