Bondage phone sex? Yes! I love anything to do with BDSM. Please, tie me up and do very, very dirty things to me. I know that I'm a bratty princess, but there are two reasons for this. The first is, most men like to be controlled and bossed around and I'm happy to oblige. The second is, I need a REAL man to dominate me. A man who will work for it and put me in my place. I'm a brat because I can get away with it. But, if you tie me down and use me, control me, dominate me, then maybe I'll learn my place.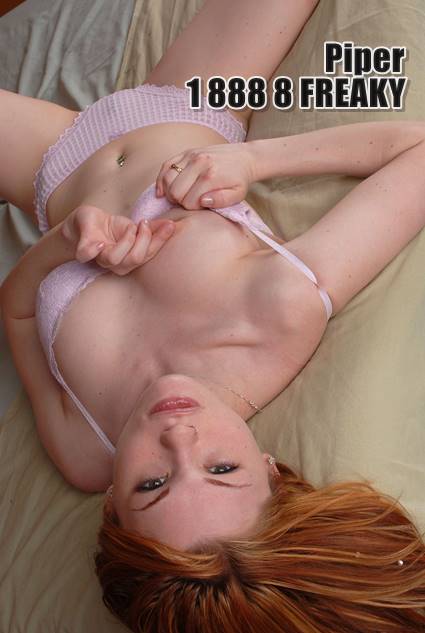 It can be something as simple as handcuffs on the bed; either just my hands or my hands and feet bound up. Or, it can be something a lot more intricate like shibari (or Japanese silk rope bondage). I've even heard of hair bondage before and let me tell you, pulling and tugging on my hair is a great start to making me submit. Shibari incorporates pressure points with bondage. I especially like putting knots in the rope and placing those knots in very specific places like on my clit. Or, you can tie my hands behind my back and lead me around on a leash. Bondage can be used in tandem with so many delicious things!
So, if you want me to be your submissive, obedient slut then you'll have to tie me up first. But, that's just the first thing you'll have to do. If you want to try to get me to submit, give me a call. If you're man enough for some bondage phone sex then let's see. Show me what you've got. Tie me up and make me beg for you or for your cock. Come on, try. I dare you. Call me at 1 888 8 FREAKY. Kisses for now…your dirty princess, Piper.