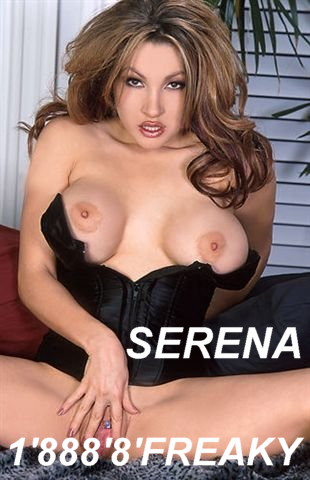 As the phone rings I take a deep breathe and answer, Hello this is Serena. The voice on the other end is a deep male sexy voice saying Hi, this is Sam and I want you to control me………..
Hello Sam I answer, Lets get started…
Take a deep breathe Sam and relax with me, let go of all those inhibitions and fears, letting me into your mind.  I want you to focus on my eyes as we talk, staring deep within me. Imagine that we are in a hospital and you are a successful Surgeon and I am your patient.
As you enter my room you see me in the bed, staring out the window, you come in and say Hello just need to check your vitals and the surgery spot for redness. You cross over to me and take my pulse and as you hold my wrist  you notice how hard my nipples are through my gown, you ask me to undo the buttons so you can listen to my heart and lungs. Reaching down you listen to my heart as your hand brushes across my nipple, as it hardens under your touch. Asking me to roll over  you lift up my night gown and see the redness as you start to touch it, I softly moan feeling your hands rub my ass. As you reach over you start to feel horny and your pants start to get tighter.You continue to stroke my ass as I moan louder sliding your finger into my wet pussy fingering my clit. Your so hard as you unzip your pants and position me on the bed, slowly entering me, thrusting deeper and deeper, feeling my walls tighten around you as we both explode. As you pull out of me, you zip your pants up and go to the door, smiling at me you continue to do your rounds….
Now, Sam I'm slowly going to wake you up and bring you back to reality, slowly open your eyes as you ear me directing you. When you wake up you will feel very satisfied and fulfilled, not quite sure why you feel this way……….