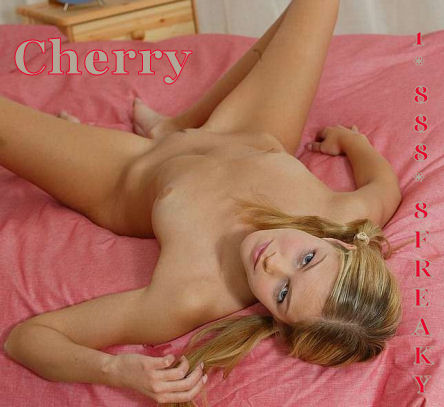 I met this boy today at the mall. He was very hot, we talked for sometime before he let out a lil secret. He told me that he had a small cock, *giggling*.
I asked him what he intended on doing with his lil wee wee. He looked at me and smiled. I suggested we go back to my house and mentioned I had a better idea. We arrive at my house and I take him to my bedroom. At this point he thinks he is going to get lucky with that teenie weenie, but honestly. *giggles*
I start kissing him and getting him going. I tell him to stand up and get undressed for me, as I layed on the bed, I removed my top and shorts then started touching my pussy under my panties. Once he was fully undressed I started laughing so hard, I almost pissed myself. His cock was fully erect and I could barley see it, and I blurted out that he had a clitty. He turned all red in the face. I said you have to be kidding me, I won't even feel that. I asked if he uses that for anything, such a pathetic lil cock. So I had the idea to dress him up in my panties *giggles*.
I made him put in a pair of my lil pink panties, his lil clitty looked so good in them, but he could have shaved his hairy legs. I started treating him like a lil girl and making comments bout his lil cock. I told him he had the anatomy of a ken doll *giggles*,
and that I seen outtie belly buttons bigger then that. I told him to get on the bed on all fours, I am going to fuck his ass and make him rub his clitty until he creams in his panties. I pulled his panties to the side and grabbed my dildo and started fucking his ass. I was yelling at him to stroke that clitty and moan for me you lil bitch!!! Hearing him squealing and moaning over and over, until suddenly he creamed all over his panties *giggles*.
I made him stand up and told him that he would never make a girl moan the way I just made
his bitch ass squeal *giggles*. I told him he needs to sit on the toilet when he pees too. *giggles* He did and I got the pic to prove it. I had fun playing with my lil boy, literally lil boy.