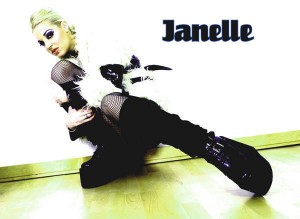 Hey there fag. I see you've come to take my heterosexuality test. That's a fucking laugh. I think we both know what the answer is right now, don't we? Well, I, for one, know for a fact what the fucking answer is going to be: you're a fag. You're a total down on your knees cock gobbling queer boy. You're a pushed down on the bed, cheeks spread, throbbing hot purple cock had putting pressure on your aching sissy pussy. You're a fiddling with your baby clit while a hot steel rod of black man meat fills your mouth cum guzzler. 
    How do I know this? How do I know that this is scientific fact? Because you just failed my heterosexuality test, fag. What? Didn't know that you were being tested? Didn't realize that you were being judged. Well you were, retard. You are judged and tested every day. Every time you walk outside. Every time you walk through the front door of your office. And, most especially, every time you ever speak with a woman. 
    You know what they're all thinking? What a fucking closet-case. When is this dildo jockey going to wake up, smell the coffee, and just put on some panty hose. When is he going to drop the charade and then his pants to take 12 inches of real man cock. When is he going to come out of the closet and start making up for lost time by getting double-teamed by a couple of faggot firefighters, one up the ass and one in the mouth? 
    What's the test, you're probably wondering. Well, for me, it's pretty easy. I mean, you clicked on this listing. You picked up the phone. And now you are paying money to be told how I know that you're a huge cock-craving homo – that's right you're actually paying me money to be told this. I mean, HOW ON EARTH COULD YOU NOT BE A TOTAL FAGGOT? 
    But I would have known even if you hadn't called, queer boy. I would have known when I saw you the bar, sharing a drink with your wife, or your girlfriend, or even a few of your work buddies. I'd see you and then turn to my friends and point. I wouldn't even have to say a thing. They'd look at you. Then they'd look at me. Then we'd all fucking have a laugh. We'd all know. Everyone would know. 
    How do we know? Because it's written on your face. It's written on your cocksucking lips. It's written on your hungry eyes. And soon it will be written on your chin in little drips of cum.
    You probably thought you could hide it. But you can't. You can't hide a need that strong. It's not possible. A fag like you can bury it deep down inside, but it's going to come out, and anyone who has their eyes open is going to see you for what you are: a big fat homo. 
    That's right, fag, you can't hide it. You can try, but you will fail. The next time you open up your newspaper in public and find yourself face to face with an underwear ad featuring a muscular, sculpted stud your going to freeze. Your eyes will lock on the outline of his impressive, thick cock—it's clearly visible through the flimsy cotton of his briefs—and your going to want turn the page immediately lest anyone think your staring. But your not going to want to turn the page too quickly lest anyone think you've got something to hide. Your not going to know what to do. Your not going to know how to get around his full, throbbing cock. The cock that is just dying for you to pull out of his briefs. The cock that you would like nothing more than to slide past your willing lips.
Well, guess what, fag. It doesn't matter what you do. Because everyone in that room, or on that bus, or in that subway car—everyone who sees you is going to know. They are going to know. And that woman across from you will think to herself—look at this fucking pervert. He'd probably pay me $20 for the privilege of sucking my boyfriend's cock.
And you would, wouldn't you, fag? That's why you failed the test. That's why you got a big fat F.
Call Janelle for more gay & sissy humiliation phone sex! 1-888-40-BUNNY