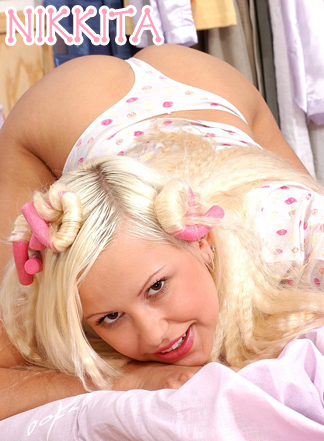 I'm a sweet little girl with a freaky phone sex fetish!!! Some guys find me irresistible, innocent and sweet. But I hide a big secret that you most like. *giggles* I love pain If you treat me like a whore I would be so happy, I love hard core, Is nothing better then a nice cut and see my self in red, make me so horny that I can be dripping so hard and you bad boy can see my all my sticky juices running out, my neighbor have a nice tool that he use to make my body vibrate is sharp and shiny, big and long. Mmm!! I can't wait for that fuck! He knows what his little nasty lover make her cum, the marks in my body is not more then lust and passion; I like to be fuck hard and deep… I love double penetration especially with your sharp toy. Mmm I'm a little girl but crazy about sex. Incest and BDSM are my favorites *giggles* Can you play with me tonight?
Call me 1888-31-HONEY
Your nasty little freak,
Nikkita
Cum chat in our free sex chat room!