Master, would it please you to use this slave's body for some submissive phone sex tonight? I know how stressful you have it working all day, so I am here to make everything perfect in your life. I have made sure the house is just right for you. I have been waiting patiently for my Master as a good slave should be, naked and on my knees. My open mouth is waiting to give you your welcome-home sucking right inside the door. Just lean back and enjoy it, Master; or when you've have a bad day take it out on your submissive slut and fuck my throat so hard I choke! I know you love to see the tear tracks running down your slave's face when I gag and struggle to swallow you all the way down to your balls.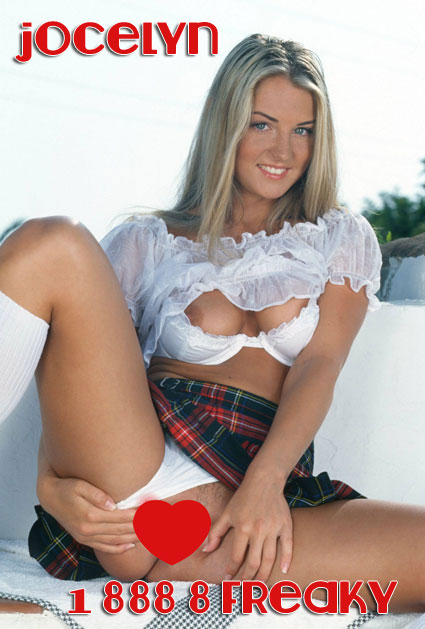 Do you put your feet up on your slave's back while you watch tv in the evening, Master? This slave knows you keep the long cane handy for if my back doesn't stay straight. You can whip me into proper shape without even leaning forward from the comfort of your chair! Or shall your slave suck your cock while Master watches his football game?
This slave exists to serve you, Master- even when you hurt this slave's body. Tie me up in ropes so tight my tits turn purple, clamp my nipples and add weights until I cry and beg you to stop. You are my Master and this slave's limits are there for you to break. Whip my pussy until I beg you to cane my ass instead, then belt my tits for my insolence in suggesting my Master do anything other than what He wants.
I am your slave, Master, and I crave submissive phone sex with you tonight. Please call and ask for Jocelyn!
Twitter: @JezebelJocelyn