Hey baby – you know it wouldn't be me if I weren't trying something new and different, right? So why don't you call me for some CBT phone sex, only in this call we get to involve MY cock and balls too?!?!? Yeah, hun, you heard me right – I want you to torture my franks and beans! It's ok – if you like to have CBT done on you, I know exactly what I'm doing and can take care of you too, but every once in a while you find one of us gurls who is a total pain slut, and who loves the sensation of being tortured to the edge and back again!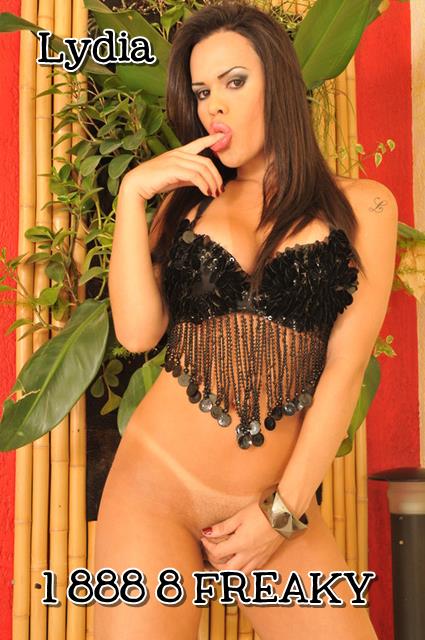 CBT – cock and ball torture – is a fucking amazing way to spend a Friday night. Whether you're giving it or receiving it, it's equally a thrill, and I know that from experience sweetie – trust me!! And hey – some of you little submissive bitches think you're really switches, so why not try that out by giving a little torture in return? Call me for CBT phone sex and tell me what you want to do, and we'll see if it does the trick and gets me worked up!
Ooh yessss, I can feel it now, hun. That pinch of the clothespins on my tender ball sack – it's fucking hot, but not half as hot as the super sharp and instantaneous pain of removing those very same clothespins after they've been there a little while. I want to feel your ball smacker go WHACK!!! on my sensitive cock and balls, and feel that heat and rush of blood to the offended flesh! And if you know what you're doing when you approach my naughty bits with a nice, long length of string, I'll happily be your CBT bitch for all eternity. Well, at least for as long as we are talking, anyway….
So let's double the thrill and take care of each other – I want to be humbled by you, literally and figuratively, baby! Call 1 888 8 FREAKY and ask for Lydia for some delicious CBT phone sex!!