Phone sex can be many things – nasty dirty talk, creative role plays, confessions of all kinds, and even just great conversation with an open-minded and sensual woman who, over time, becomes your phone sex girlfriend. The great thing about having a phone sex girlfriend is you get all the good parts without having to deal with all of the "crazy chick" stuff you get with a full time girlfriend. Not to mention, you also get to call the shots – a nice bonus! Yep, you get to decide what we talk about when you call.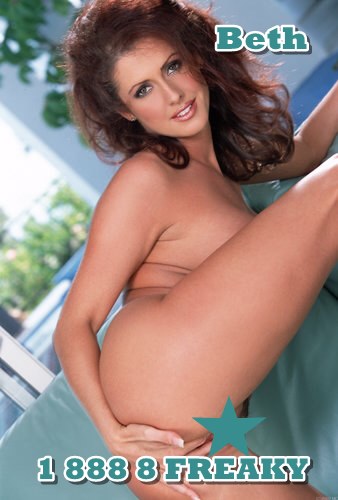 I love when I get to be your phone sex girlfriend. I enjoy having conversations about how your day is going, what you're doing with your life, and of course, speaking all the sweet nothings that go with being your girlfriend. It's not just good for you – it's good for me too. I am an independent woman who likes her freedom in reality, but I also am a typical woman with romantic desires and tendencies. I want to fall in love, to have someone woo me – I enjoy building a connection with someone because it makes the sexual tension even stronger.
Don't get me wrong – there's something to be said for a quick fuck up against a wall, and a nasty phone sex session with nothing but dirty talk can take care of those cravings, but if you want something more fulfilling, more intimate, you should be looking for a phone sex girlfriend like me. It's not like we can't talk ourselves into a fuck frenzy too, but you can confide in me all of your intimate secrets, knowing I'm anonymous and can't tell anyone, and when you want you simply get to hang up the phone and go about your life without a woman's nose buried deeply in your business. Pretty fucking genius, huh?
Call 1 888 8 FREAKY and ask for Beth for the perfect phone sex girlfriend!
Find me now on Sharesome @BethCums4U