You need someone in your life you can count on to listen to you and your freaky fantasies. Looking for that one special girl that makes you feel like you're the only man in the whole world? Never judges you and actually thinks your perverted thoughts are hot. Let me be your phone sex girlfriend. Call me right after work and tell me all about it. Tell all about the office slut and how you saw her giving head to the boss this morning. I want to know how you watched it all go down and enjoyed being a voyeur. How about how you want to fuck the new girl Gabby in accounting. How you get hard every time she walks by in her nylon stockings and high heels. Maybe one time you can sneak away from your desk and call me for some wild phone fucking.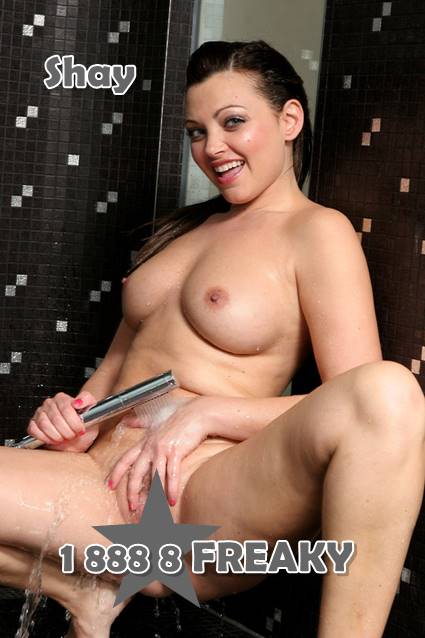 We can talk about your love for a certain actress and how you want to tie her up to your headboard. Are you going to tease with your cock until she begs for you to give it to her? The two of us can take turns fucking that sweet oscar award winning pussy with sex toys and make her squirt all over. You can borrow some of mine and start from small and get thicker and thicker till she cant take any more. Let's face it, she's fuckable and we can talk about that too. Best part of having a phone sex girlfriend is we can talk about anything.
I'm perverted yet fun and bubbly. I have no problem telling you about my day and what I was thinking. I have naughty thoughts all day about the most random things. I look at men's legs and arms and think how hairy they might be under their clothes. Do they shave their cock and ball so they look bigger? Does the lady mayor have a husband or a wife and if so did she ever give it up on her desk overlooking the city? When was the last time the newscaster got laid….. was it before the news cast and can her coworkers smell the sex on her body. Was she sucking the camera's man's cock today so she could get the better story? My mind is like an over-thinking sex factory.
If this sounds fun to you then you deserve a phone sex girlfriend !! Call me and let's talk. 1 888 8 FREAKY.