Hey boys. Are you looking for the perfect GFE phone sex girl? You are definitely in the right place. I live for making my boyfriends happy and keeping them very well satisfied sexually. I have been told time and time again that I am the perfect phone sex girlfriend. Don't you think you should give me a call and find out for yourself? I promise you that you will not be disappointed in any way.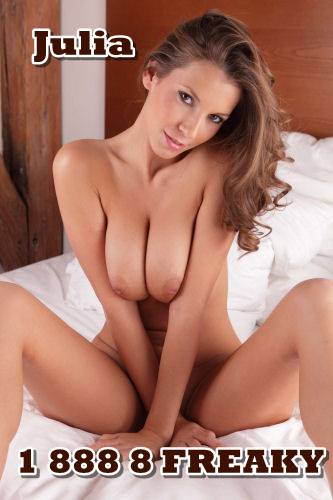 But I am getting a little ahead of myself. I should probably tell you all of the things I offer in a boyfriend/girlfriend relationship. The first thing I can offer you is NOT nagging. I hate it when I hear women nagging their boyfriends or husbands over stupid shit. That's not sexy and it's a sure fire way to get a man to leave, am I right? You don't ever have to worry about that from me, baby. The only things you're going to get from me are lots of sex and lots of pampering. You deserve that.
I'm also a really good listener. I want you to come home at the end of the day and tell me everything that's on your mind. Maybe you had a bad day and you're stressed – I want to hear about that. Maybe I can help you feel better. Or maybe you had a huge victory or good thing happen to you and you want to share it with me. We can celebrate together over the phone with a glass of champagne.
If none of those options work for you, please call me and tell me how I can make GFE phone sex an enjoyable experience for you. I'm ready and waiting if you want to call me now. Just dial 1 888 8 FREAKY and ask to talk to Julia.