One of my favorite calls to get is a cuckold phone sex call. It's interesting to me how some men love to watch their freaky girlfriend or wife get fucked by another man. These men get turned on by watching their partner get fucked and they are excited to tell me all about the sexual encounter. Their dick gets so hard in their pants as they watch their whore get plowed. Some of these men want the other man to have a bigger dick than them while other men don't care. The men who don't care wants the man to be able to hit her g-spot so she can keep busting nuts. As these men tell me all of the details, I get turned on myself and I start rubbing my clit. Haha. I wish that I was her getting my black wet pussy dominated.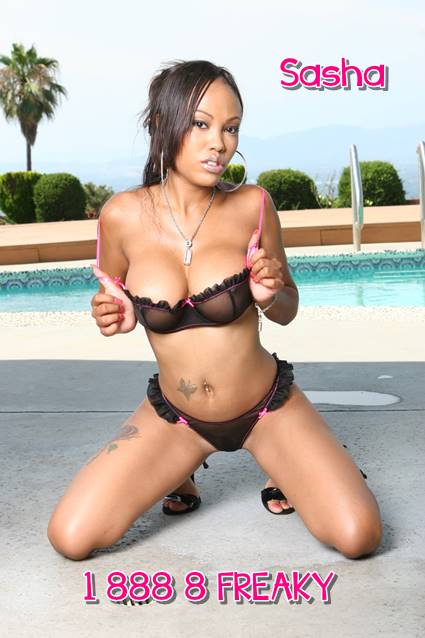 It must be so thrilling to have a special romantic/sexual relationship where everyone involved agrees to what's taking place while the woman is knocking da boots with her side lover/bull and her partner watches with delight. Watching two people fuck like crazy is so stimulating and hot that it makes my pussy thumps like crazy. I can't sit still and I fidget along with fidgeting if I stand. I did have my college whore phase. Haha. I've been watched too as I got fucked so I can relate to these men and their partners. I also love it when a man tells me that he joined in and they got their turn to fuck their dirty slut. It really blows my mind when they say that they then let the man fuck them too while their girl either watched or she stroked her man's cock at the same time.
I don't know how it feels to a man to have an orgasm from anal sex and an orgasm from being jacked off at the same time. The closest feeling I can think of is when I had a threesome with two men and I got doubled penetrated in my pussy and my ass at the same time.
I'm a fan of role-playing so when I have cuckold phone sex, sometimes I'll pretend to either be his wife or girlfriend who is cheating on him with the pool boy, cable man or the pizza delivery guy. I pretend that he is coming home early from work that day and he catches me getting fucked from behind. He starts to get angry, cusses at me, cusses at the other man, and asks me to explain myself. I'll ask for forgiveness from my man and say I don't even want this strange person and that I love and want only him. I offer to do anything to make it right just as long as he doesn't leave me. He insists that he will pick any woman of his choice and that I have to sit there and watch him fuck her.
Along with this, he demands that I let the other man continue to fuck me in whatever hole he wants to and he tells the man to don't take it easy on me. Then my man wants the stranger to leave so he can fuck me next. He tells me as he takes off his clothes that he will punish me since I've been a naughty girl. This may seem like awful sexual humiliation/revenge to the average person but it gives my body such feel-good sensations to act out during cuckold phone sex.
If you are looking to talk about your lady's desires to fuck other men and your desires to watch her do it, come and talk to your girl, Sasha. If you want to role play by having cuckold phone sex humiliation, hit me up. Call 1 (888) 8 FREAKY and ask for Sasha.
Email: SpicySashaGal2020@gmail.com
Follow me on Twitter @SashaTAlize10