Well hello, sexy! Your favorite blonde Goddess is back, and here to talk about the beauty of feet during our foot fetish phone sex session! Feet are so erotic and can be so sensual. I love going to the salon and getting pedicures with my girlfriends. I always leave the salon smiling and relaxed, and my feet baby soft. The design I get on my pretty toes depends on the season and mood that I'm in. So many choices to choose from! It always feels so damn good when my nail guy lotions his hands and massages my feet, and I typically end up super turned on and having to masturbate in the bathroom before I leave. One time, I actually seduced my Asian nail tech! I knew that wearing no panties under my mini skirt would do the trick!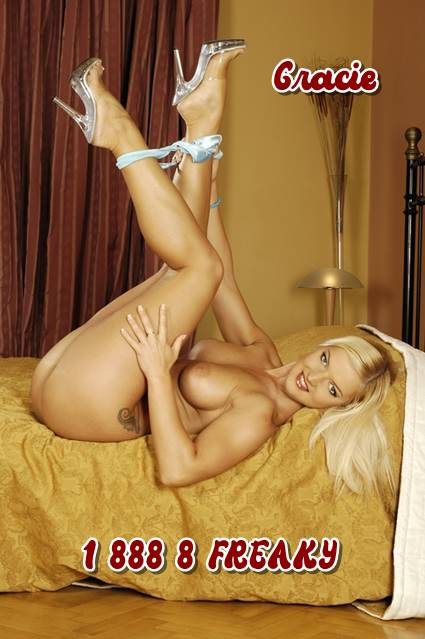 Foot fetish phone sex will be fun for both of us baby, and you'll be begging for more once this Goddess is finished with you! I'm a woman who loves worship, and you'll be taking care of not only my feet but this sweet, juicy pussy. First, I'll have you run me a hot bath with all my favorite salts and bath bombs. I'll let you scrub and massage my dainty toes, and then once I get out I'll have you lotion them up with my favorite coconut body butter. I'll be smelling tropical like a Florida girl should! The thick, rich cream will feel so amazing on my smooth, glowing skin. Once I pick out my favorite polish, I'll place my foot on your shoulder and slowly reach down to paint my toes to perfection. I expect a kiss on the top of my foot before and after you polish my toes.
Now that your Goddess has been well taken care of, it is time to take care of you! As I lay you on your back, I'll lay on mine and extend my long, soft legs out to you. My smooth, pedicured feet will glide over your aching cock with ease. I can't wait to feel that hot, sticky pre-cum in between my toes. Do you like the way your Goddess strokes your cock with her feet baby? I know you do, that's why you need to give me a call @ 1-888-8-FREAKY so we can both get off together.
Twitter: seductivegracie