Foot fetish phone sex can be an incredibly sensual experience. As a FemDom, I take really great care of my body and I especially pamper my feet so they always look good enough to eat! I go for pedicures regularly – about once every two weeks so that my toes are perfectly painted and always buttery soft. Right now they're a sinful shade of red, just in case you wanted to know. Think about this, we're sitting on my couch and I have my stocking-covered feet in your lap. I'm wearing a short, tight black dress because I just came home from a club. You're innocently touching my feet, rubbing them a little bit. Your thumbs follow the curve of my arch up to the ball of my foot, fingertips skimming the tips of my toes before you work your way down the other side. My feet feel so soft in your hands. Both from my pedicure and from the black stockings I'm wearing. I can feel your cock getting hard under my heels. Then, very slowly I start to tease you. After all, we both know I'm the one in control here!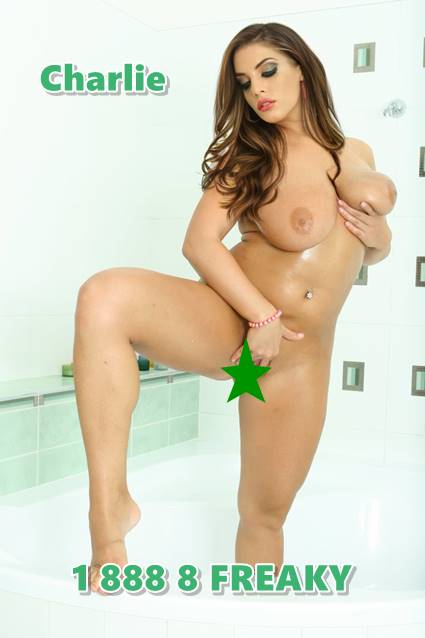 First, I shift my hips which causes my feet to move ever so slightly on your lap. I don't want to make it too obvious at first. Then, I'd start swirling my ankle pretending to stretch out my feet. I might even throw in a low moan as you rub them. Then, I'll brush my toes against your pants-covered cock and give you a knowing, mischievous smile. That smile will have you out of your pants faster than you could blink an eye! Did someone say footjob? That's right, I'd squirt some lube on your cock and use the arches of my feet to jerk you off. Then the bottoms of my feet. I'd start off slowly and then go faster and faster. I'm pretty sure you will be on your way to Nirvana, sitting there on my couch, pulsing cock between my sexy pedicured feet. You'll want to cum so bad, but you have to ask my permission. Come on, you know the rules!! Then…if I grant it, you'll have to make a mess all over my stockings, toes, and yourself. That would be such a wonderfully naughty sight to see, wouldn't it? Think about it and then think about it a little more. Now tell me what your throbbing cock thinks about it? ha ha ha
Now, if this foot fetish phone sex experience sounds like fun to you, give Mistress Charlie a call.
Let's see how creamy white you can make my sexy black stockings. I'm betting they'll be covered in your cum!