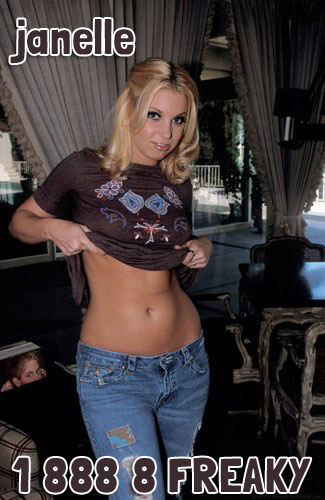 I have a caller who likes to call me a "bully" and he loves to be bullied and abused by me. I call him my teabag fag and some other humiliating names that are deeply personal to him. It's unfortunate that I can't list them here. BUT if it were you, I'd come up with a whole new ring of names to verbally humiliate you while I forced bi phone sex your face off.
What I've most recently loved doing to my teabag fag, is obviously forced bi phone sex. I love teasing and humiliating him as well as mind fucking him into believing he really is a worthless piece of shit and is only useful to me by being abused by both me and other men. Forcing him to suck cock. Helping push his face down on a college stud's hard dick until he's gagging and then holding his nose closed so he can't even breathe. We talk about allowing him to live in my walk in closet, where I'd allow him to only watch gay porn videos on a small TV as well as recordings of him blowing cock and taking it up his pussy ass. I'd feed him and make him eat out of a dog dish. Dress him in some of my clothes if I felt like it. Collar him and drag him around to service all my male friends while my female friends laughed and watched.
I allow him to make me cum sometimes during our forced bi phone sex sessions. However he's only allowed to service my asshole. He licks my ass and I have it in his head that he would rather kiss my asshole than kiss his own girlfriends mouth. That is hilarious and humiliating.
I'm such a dominant bully brat and I love forced bi phone sex. Call Janelle if you are seeking the humiliation you deserve from FORCED BISEXUALITY PHONE SEX.
1-888-8-FREAKY ask for Janelle