Since I just told one of my fuck buddies to eat my dick, I thought maybe some of you little sploshing phone sex faggots would enjoy actually eating OFF my dick. I could appreciate my cock serving as the platter on which your bedtime snack is served. Spread some cake icing on it and call it your cake pop while you satisfy your sweet tooth. Add some icing to my gorgeous tits and you'll have a balanced meal. My whole body is your buffet – all you have to do is decorate it with delicious slippery and sticky substances and then lick your way to the things you want the most. Could be my cock, could be my ass – it's really up to your taste buds.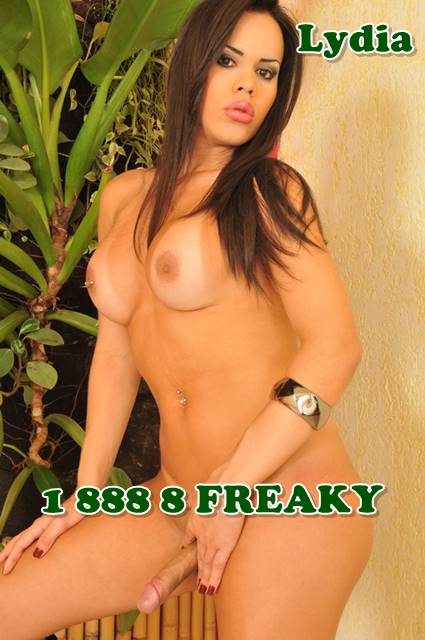 Before you lick me clean, I'd love to feel your hands spreading gooey food all over my body. Splatter me with sweet liquids and then watch as they drip down my gorgeous body. If you're into receiving, I'd happily return the favor. We can cover the place with plastic, Dexter style, and then roll all around the room as we rub our slicked up bodies together. There are so many food items that would be fun to play with. Together we can list the things we like most – I just hope our sploshing phone sex doesn't get me hungrier than it does horny. I'd love to pour sweetened condensed milk all over my cock, have you lick it off, then pour some more on it and fuck you on your back like a sweet little cream-filled bitch. I guess horny is winning out right now…
So what's your favorite sploshing phone sex substance? There's so much to choose from that the menu seems endless. I want to hear what you want to rub on my body and what you want to lick off my dick. For that you have to call 1 888 8 FREAKY and ask for Lydia. I'll be waiting!