Now this one started out new to me, but boooy did I get into it with my first call and realize soon after how much I just LOVE vore phone sex! We can go as soft or hard as you like down this rabbit trail! Sometimes I just nibble on my lovers and then play nurse and doctor them back to health so they're good to go for next time! Keep em around ya know! But some lovers want to be totally annihilated! And like a good femcan, I rip them to shreds! Sometimes I straight up chew them up, piece by piece, maybe even while making love at the same time (saving those special delicacies for last!). Sometimes I drag it out. I might even whip out a cookbook and get witchy in my kitchen! Did you know ice cream scoops work GREAT for eyeball removal? And I used animal nail clippers to cut off that dangly vein thing!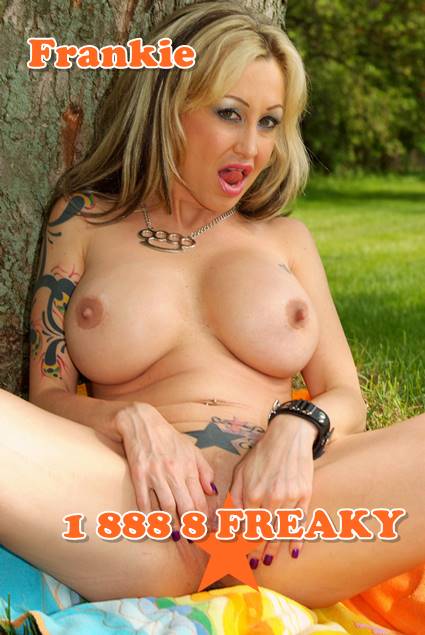 Sometimes I don't rip their flesh off at all, and for my little shrunken men, I just swallow them whole and keep em safe in my tummy for later. I even have a special ointment I can put on you that protects you from my stomach acid. Some lovers want anal vore—and I'm not too proud to deny them entrance! I usually just demand that they jack off inside me while they're in there in exchange for their safety!
Others prefer UNBIRTH. What better way to experience my pussy than to be TOTALLY INSIDE IT!? You can climb my vaginal walls—but if it starts to tickle and it turns me on, watch out! You might slip and fall real quick once my juices start flowing! These lovers consider my pussy an aromatherapy treatment, taking in the aroma of my pussy deep into their lungs, into their very flesh, on their way up to my uterus.
There's lots of options and lots of different ways of getting inside a woman during vore phone sex! If I make you small enough, I can suck you in straight through my nipples and you can swim around in a creamy ocean of white milk. It tastes sooooo good! Good for your bones too! Plenty of holes in my body for you to go exploring!
OR. If you wanna get real crazy, we can just skip all that and get right to the good stuff. Soul vore. That is the ULTIMATE offering you can give me! And I will devour it slowly, relishing every piece of your internal being! After all, love really IS a battlefield…and savage as fuck! But feeling your lifeforce and the ball of energy that is your core self that has lived many lives finally ripped free from its physical shell and pulsating deep inside MY being…it's well beyond orgasmic! There just ain't words that can even TOUCH those feelings!
So how about it? Are you ready to embrace your fetishes and fantasies and have vore phone sex with me? I'm licking my lips over here. I'm ready. Are you?
Dial 1 888 8 FREAKY and ask to talk to Frankie