One! – Two! – Three! – Four!
I am such a dirty whore!
Five! – Six! – Seven! – Eight!
Fuck me! Fuck me! It feels great!
Give me a C! Give me a U! Give me a N! Give me a T!
Where do we want those dicks stuffed? In our CUNTs!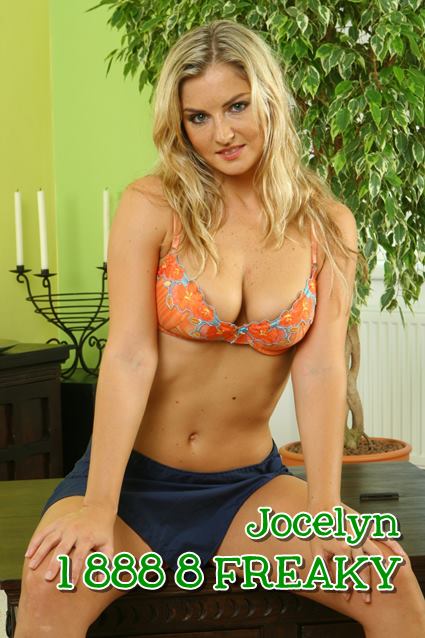 *giggles* I fucking LOVE cheerleader roleplay phone sex, don't you? All those fun cheers with all the jumping and jiggling and bouncing bits… That's the best part of being a cheerleader, you know: knowing that all the men around are looking at you and thinking about how your tits are bouncing and wondering if you're wearing any panties under that cute cheerleader skirt! The attention is so hot it made me horny every time I started to even put on my uniform *giggles*
What would you do with a cheerleader of your very own, hm? That hot tiny uniform barely covering my ass and stretching across my huge tits. I bet you'd like to watch me do all sorts of stretches and kicks and jumps, wouldn't you, just to see how stretchy and bendy I am? *giggles* Would you get all hard watching me do my cheers all for you? I know just what you'd be thinking *giggles* How much you want to watch my cute cheerleader pigtails bouncing as my sloppy wet cunt rides your big hard dick while I straddle your lap. Am I close? Maybe you'd rather grab those pigtails and pull my face down on that big fuckstaff to swallow your meat until you cum own my squealing choking throat. Cheerleaders are always so hot when our makeup is streaming down our cheeks after a rough blowjob, huh? *giggles*
I can't wait to have cheerleader roleplay phone sex with you! Give me a call soon!
Skype: Jezebel Jocelyn
Twitter: @JezebelJocelyn