Hi there.Today I'm going to get right to the point. I'm horny and want to touch myself but it is always better when I have someone to share it with. I pride myself in my creative and mature kinky phone sex roleplays and wanted to share some ideas with you all that I thought were kinky and hot. Alright here we here we go hot stuff!!
x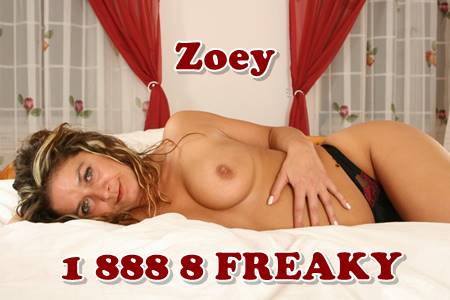 Your kid is a student of mine and he is flunking my class. My class is the last credit he needs for graduation or he will have to repeat the whole year again. You come to meet with me after school to talk about his grades but catch me in a situation with the vice principal fucking me on a students desk while talking about my tenure. Now we both want something!!! I don't want you to tell me about getting smashed while talking about my placement and you need your kid to pass. Let's explore your kinky fetishes while earning your kid that A. All while worried that we were going to be seen by faculty after school.
I'm a newly widowed tenant of yours and have fallen behind on rent. When you come over to fix my broken bathroom sink you notice the sex swing, and the anchors on the walls. You knew right then that your widow was a kinky bitch and likes to be tied up. You made me an offer I can't refuse. I settle the back rent I owe by having you tie me up and have your way with me. Which i agree to very quickly, After you tie me up to the wall with nylon rope that was in my sex drawer next to the bed you find the biggest dildo you have ever seen and decide your going to fuck me and video record it with the huge black dildo before you attempt to fuck me with my legs spread wide open and tied to the wall.
You're a convict doing a 20 year sentence and seeing that I give special privileges after lights out to certain inmates like yourself. I am a head CO with a tough, stiff attitude. You find out that the others are my play things at night time. Eating my pussy and some one said they were allowed to fuck me with objects off my desk like a wand and glass bottle. Those are rumors simply but what if they were true. What if I truly was allowing kinky dirty and vile things to be done to me to look the other way at night and let some of you do as you please.
One night while you were changing in your cell and I walked by and was shocked to see how nice and thick your cock was. The smile that came across my face let you know some of those things may be really true. I come to you late at night with just my uniform pants on and belt. Topless !!! And told you need to prove yourself to be one of my play things. You can't stop staring at how perfect my tits are. You're just in awe. But when i lay on your bunk and unzip my pants while demanding you to fuck me and make me cum, you knew. You just knew that you could not only give me a good time but be my top play thing. What did you do to me on that bunk bed?
My oh my these are some hot things to write about. I'm getting wet in my panties just writing about them. Mature roleplays sure get me turned on a lot. Might even have a huge wet spot in the chair when I stand up. Is your cock hard now just thinking about what's going on in my mind? Sure it is I know you can't wait to talk to me and have some mature kinky phone sex with me.
So call me and get your fill of hot mature kinky phone sex with me. Call me 1 888 8 FREAKY ask for Zoey