There's nothing more interesting than a good role play phone sex call, and the beauty of role playing is that we can do anything and be anything we want, and trust me, I have really gotten to have fun with those callers. I've gotten to star in so many kinds of roles, each a result of the imagination of the horny guy on the other end of the phone, so there's always something new to explore.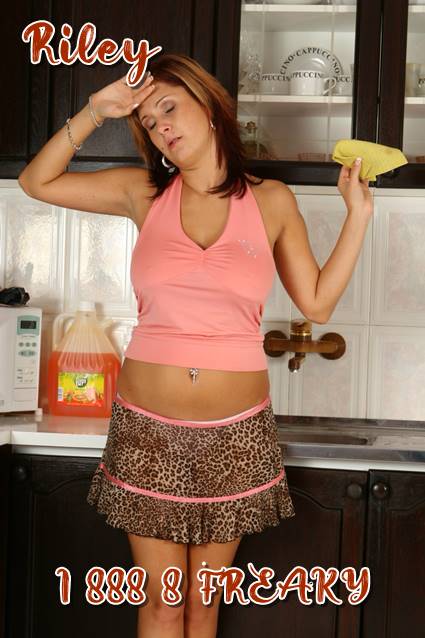 Some of my favorite role play phone sex scenarios have gone all over time, space, and into other dimensions. I've been chased down and victimized by nearly every horror movie monster and mythological creature you can think of, and maybe a few others you can't. It's fun to be the heroine, screaming and begging for the mercy of a crazed killer with a hard cock. I've turned those tables with giantess and vore role play phone sex fun where I'm now the monster who is rampaging through a city, scooping up innocent men and women and devouring them with every opening I have! Sometimes being a giantess isn't enough, and for that there is Goddess worship, where I truly am your Goddess, and, well, thou shalt have NO OTHER god before Me. Be prepared to get on your knees and pray! Begging is nice too. I like it when you beg…
The best role play phone sex is the kind you can't forget. There are some really cool, original ideas that have cum my way. I had so much fun recently with quicksand. I know, that doesn't sound right, but there I was, describing every aspect of what it felt like to sink down into that wet, unstable earth while I moaned and called for help. But better than that one was when I got to star in an old black and white slapstick film where I wound up naked and covered in lemon meringue pie dripping from my face down into my cleavage! We laughed AND came hard!!!
How's about some really crazy role play phone sex tonight? Think about the world you want to be in, and then call 1 888 8 FREAKY and ask for Riley so I can be your leading lady, and let's have a shit ton of fun while we get off together!