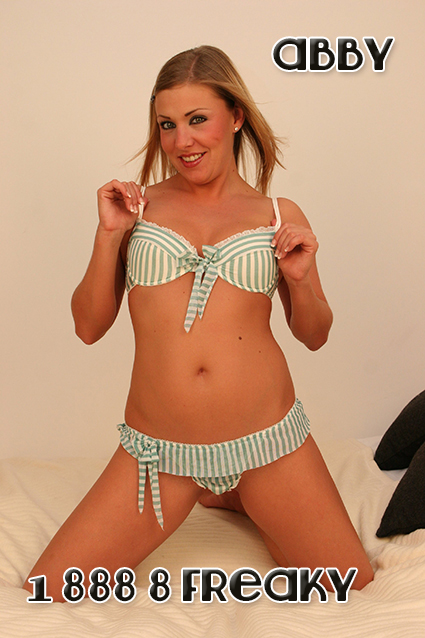 I love nothing more than having slaves following me around. I'm the kind of girl who deserves that kind of thing. And trust me, judging by the number of femdom phone sex calls I get, I am not the only one who thinks that.  All of you losers out there know that I deserve to be worshiped and lavished with expensive gifts. If you want my attention, you're going to have to buy it. I would never give you any of my precious attention just out of the kindness of my heart. Losers like you don't deserve it.
But you should be warned, even if you pay me for my attention, you are still going to get a ton of verbal abuse from me. And maybe even a little bit of cock and ball torture. Yes, there are times when I will be in the mood to cause you some physical pain. I love hearing what comes out of your mouth when you are in pain. I am not the kind of girl who is going to feel bad for you when you tell me how badly your cock and balls hurt. I will probably just start laughing at you. It's not my fault you aren't a real man. You deserve everything I am going to dish out to you and more. I will not feel bad for you no matter what you say, so you'll be wasting your breah if you try.
When you are ready to submit to me, call 1 888 402 8669 and ask to talk to Abby for femdom phone sex. Despite my bratty nature (or maybe because of it), you are going to get addicted to me. So be warned. After you talk to me, you will never be the same. You'll be better…let's be honest, you could use some improvement.
AIM: cumbunnyabby