Are you looking for a cutie pie phone sex Princess? Well, I have good news for you! You have found the most special Princess of them all. It makes my day to talk to losers like you who have no social life so you call up girls like me and pay us to talk to you. I mean, you know that makes you the ultimate loser, right? You can't even get a hooker to sleep with you because you're so gross, so you have to rely on talking to a girl who can't see what you look like. I mean, I have to talk to you when you call, so don't ever try to trick yourself into thinking that I WANT to talk to you. It's all about the money.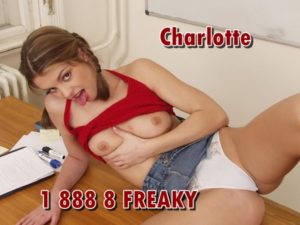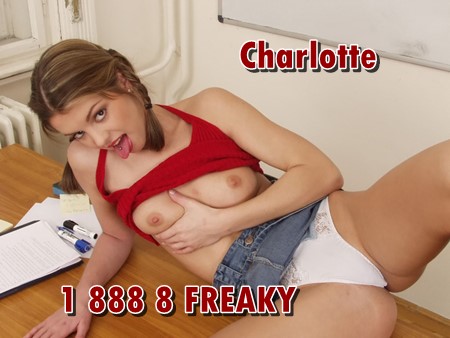 Oh, and it's also about making fun of you. That is always tons of fun. I love making you feel like a loser more than you already do. I mean, is that even possible? I don't know if it is, but I know I'm gonna try. I might even send you out on really humiliating adventures. I can't tell you right now what they are because I want you to be really surprised by them, but trust me when I say that you are going to want to crawl in a hole and die when I am done with you, loser!
OMG I can't wait to be mean to you! This phone sex Princess is really gonna do a number on you. Who knows what I will do? I might make you dress up like a sissy. I might fuck you with a strap on. I might financially dominate the shit out of you. I guess it just depends on my mood when you call me.
Call NOW at 1 888 8 FREAKY and ask to talk to Charlotte, your naughty phone sex Princess!